This week, travel agents who use the airline group's Lufthansa Experts extranet were informed that the airline intends to implement the surcharge differently than the company had described in June.
As of today, the three major GDSs — Amadeus, Sabre, and Travelport — cannot calculate the fee as Lufthansa would like, namely, by using a ticketing fee that appears on the passenger's ticket receipt with the code OB.
So Lufthansa says it will instead automatically levy a carrier-imposed YR type fee for tickets issued from September 1 for flights on Lufthansa, Austrian Airlines, Brussels Airlines, and Swiss.
The fee will appear in the YQ/YR tax box. These fees were originally set for insurance surcharges. (They are, unsurprisingly, not commissionable.)
In other words, the DCC will be simulated by a YR-type fee until the GDSs are fully capable of displaying the OB fee.
The DCC will be Euro 16 for each booking made via the GDS. It does not get charged again in the event the ticket is reissued, the airline group says via its extranet.
The DCC will be non-refundable. It will not be levied for group bookings on Austrian Airlines and Lufthansa.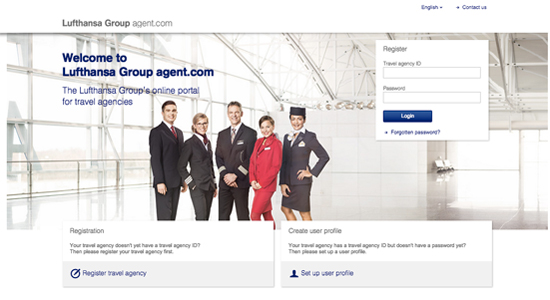 Unsettled issue
The DCC has provoked a backlash by other players in the industry.
A case in point: On 24 July, the European Travel Agents Association (ECTAA) filed a complaint against Lufthansa Group about the DCC.
ECTAA says Lufthansa's DCC directly contravenes several European Commission statutes by, among other things, contravening the European Computerized Reservation System (CRS) code of conduct, and apparently referring to the Lufthansa Group Agent booking platform.
If watchdogs take up the issue, one question they'll have to weigh is if Lufthansa's DCC is an attempt to limit or control production, markets, technical development, or investment that might run afoul of European-wide rules.
Their view of this may be colored by whether they think Lufthansa is trying to leverage its dominant position unfairly. Any such abuse within Europe's internal market and affecting trade between European Union member states could be out of line.
But speculation about how European officials may weigh in is just that, speculation. With only two weeks to go, the clock is ticking. The industry may hear more soon.
Read original article