ORLANDO and LONDON – July 9, 2015 – Tourico Holidays, the world's fastest-growing wholesale travel provider, today announced that it has partnered with Evan Evans Tours, the longest established and largest sightseeing operator in London, to pre-purchase professionally guided tours throughout the city. The deal will provide Tourico clients exclusive access to the high-demand activities at 40% off of retail.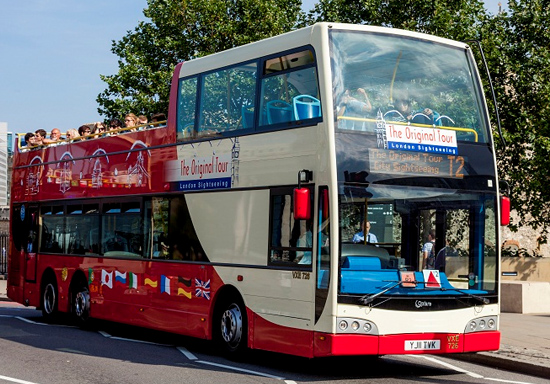 All of the tours depart from London's Victoria Coach Station, with available pick-ups offered at select hotels. Guests will have the opportunity to experience all of the iconic, once-in-a-lifetime sights nearby – including Stonehenge, the Roman Baths, Canterbury, Windsor Castle, Leeds Castle, and many other memorable places.
"Evan Evans Tours has been a long-standing, loyal partner and our new pre-buy commitment illustrates the value we see in their product, and in our relationship with their organization," said Ofir Cohen, Executive Vice President of Global Activities for Tourico Holidays. "Now Tourico clients can offer travelers high-quality, panoramic tours that showcase the beauty and heritage of London at a bargain."
London has been Tourico Holidays' most active destination so far in 2015 and, last year, the company sold nearly 200,000 room nights in the city. By pre-buying activity and attraction tickets from key suppliers; Tourico Holidays' is able to provide their clients heavily discounted rates, no blackout dates, last-minute availability and more inventory. The global wholesaler has driven consistent year over year growth with its unique contracting methodology of pre-paying for room blocks at select hotels. Now Tourico Holidays' has transferred the concept to ancillary products – providing travel distributors consistently more margin to their bottom line on activities and attractions.