How are travel products being sold? All key stakeholders, be it for travel providers, travel buyers, as well as travel commerce facilitators, are constantly refining their core operations to come to grips with the multi-channel, multi-device shopping environment.
For their part, organizations that facilitate travel commerce, be it for Travelport, Sabre, Amadeus or Abacus, have stood firm and manage to effectively validate their transaction-based business model. Traditionally GDS companies have focused on sustaining their revenue generation linking it with travel passenger volume.
And there are signs that the model will continue to thrive the way it has so far. For a big GDS, one would expect over 90% of its revenue being recurring one.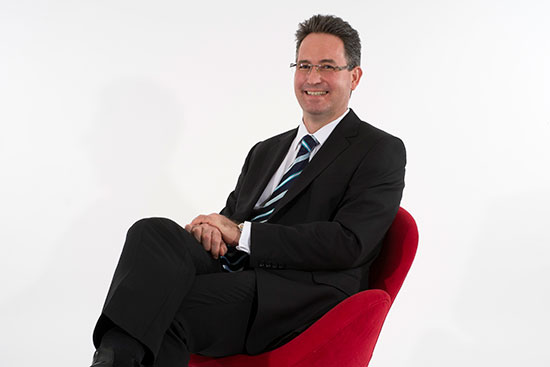 Abacus CEO Robert Bailey
"The travel industry is fragmented, and where there is high degree of fragmentation there is a need for aggregation. There will always be aggregators. When you have complex, diversified, and rapidly changing marketplace, aggregators can add value. The business model of GDS will remain," says Robert Bailey, president and CEO, Abacus International.
Bailey adds that as for the economic model who pays and where the value is added will evolve. "For instance, in case of LCCs they are also online retailers. They initially considered GDS to be a competitor. But after reaching a certain scale, they need more customers. Those customers are already in the GDS. So it's an efficient way for them to reach out to customers," he says.
Constant revenue stream
As players attempt to eradicate the unfulfilled needs across the travel value chain, established GDS companies have transformed their strategy, and have also gone public.
"The reason GDS players go to the market is that their business model has a stable, growing income stream, which is transaction-based. And investors like that stability, they know that there is constant revenue stream. The benefit for GDS companies is that they freeze up a mechanism to garner funds to grow faster, finalize acquisitions or to pay down debts," says Bailey, who adds that Abacus is operating as a private entity, "very effectively under that model".
China – key geographical focus
With Civil Aviation Administration of China (CAAC) deciding to go for partial deregulation, enabling foreign GDS to handle bookings for foreign airlines flying into and from China, the buzz has been phenomenal.
To its credit, Abacus became the first foreign GDS to issue air tickets, customized for China, in late August. Beijing China Travel Air Transportation Company (CTBA) issued the inaugural tickets using the industry GDS desktop system, Abacus WorkSpace.
Talking of the experience post the BSP air ticketing, Bailey said, "After deregulation, it's going to be a learning curve for the agents. And for us, too. We need to understand the market requirements and we think we have. Of course, we can't be arrogant. We have a big opportunity in the travel industry as a whole, it's just one piece. The travel market in China is big, growing, and we want to be able to play in that. We are looking at new business models, payment services, hotel, the non-air space...this framework, architecture is giving us the flexibility to operate in the travel space. We can grow."
Abacus has constructed and developed the systems, and supporting infrastructure and tools to meet the requirements, and is looking at improvement in certain areas. It has also attempted to sort out key issues such as printing requisite invoice and related taxation issues.
Product mix
Companies have been looking at distribution and merchandising offerings for hotel, car rental, rail etc. and other areas such as travel payments, advertising etc to strengthen their revenue mix. For instance, ancillary sales is one area where GDS entities are gradually making steady progress via XML connectivity and friendly user interface. But there is a long way to go. As Bailey mentioned, Abacus has probably the largest number of Asian low cost carriers on the system. "We have exclusive contracts and unique content in some of them. But, to be honest, the volume of business is very small – its single digit relative to the traditional air business. It's because the majority of the business of LCCs is supplier direct – its B2C. So there is not a lot coming through the agency channel. It is growing – 87 – 90%%, but it is a small base." He also added, "Non-air content will rise as a percentage. Today its single digit, and in the future I am anticipating it would be definitely double-digit, and significantly double-digit."
"Our business is heavily dependent on air. And we want to diversify our business. The distribution space is evolving, and it wouldn't be prudent to only remain focused on air content. We definitely need to consider how agents book LCC content, hotel content...outside the GDS," said Martin Symes, CMO, Abacus International. "Our endeavour is to increase the content, and bring it on to a single platform, and overall enhance the productivity of travel agents in this region." Abacus has already stated that its Abacus ContentPlus aggregates the most competitive air, hotel, car, insurance and ground products to be sold stand-alone or as part of a package.
Symes added, "As for the decision-making of the agent, we can leverage lot of content and tools out there, without directly investing in it. So our open source platform, Abacus WorkSpace helps agents in appending applications and websites, and cutting down on errors." For instance, one can capture back-office mandatory data in the PNR, avoiding invoicing errors. Also, there is single POS access to shop and book multiple types of content.
Bailey says the entity has largely focus on collaboration and partnerships, and that's how the business is going to move forward.
"There are several segments within the travel space where you can say we could be good at, and there are existing players who have established business model in their space, and may be you are doing a "me-too" and there isn't a business case to join that. Travel meta-search and travel content/ review sites have carved out a place for themselves, but our business model involves collaboration and partnerships. So there is nothing that stops up from partnering these entities. But will we fight with them? Probably not," he said.
Symes is clear that the business model isn't really about competing with OTAs. "We can only grow and succeed if we work with the agents to help them grow. We aren't into the B2C model. We have already worked out a team of around 20 people that focuses on strengthening ties with OTAs, winning more business and offering support and services to them," he said. Symes acknowledges the fact that Abacus is trying to compete and make inroads into the online travel segment in this region at this juncture. "Our share is relatively small compared to the overall market, but the last three big online businesses involving the GDSs RFP, we won three – two in India and one in Australia. We are beginning to compete harder in this space."
Mobile and product development
Abacus has a developed infrastructure to process all the pricing, shopping and transaction aspects in multiples areas encompassing air and non-air.
Bailey says if the team can connect this to mobile environment, and make it seamless for phone, tablet etc. from a user perspective that's very powerful.
"We are already there, what we have to do is to get used to consumer behaviour, the type of application they want to use, the experience they intend to have, and that's something you have to learn. The best to way learn is to do it. And we are evolving. Our model is to B2B2C, so we have to listen to the consumer, and then educate and train agents online and offline to produce a consumer tool. So we have a mobile travel itinerary application TripCase, and Abacus Mobile, a purpose built agency mobile point-of-sale solution," he said.
The adoption of these tools varies in the Asian region.
"We don't have a local version (in China). The market here is still slightly open. But when the market matures, significant numbers are there, we will definitely look at localization," shared Jack Zhai, chairman, Abacus China.
Bailey shared that the group's approach is to develop products and solutions at the market, at the region, and then take on global capabilities from Sabre. "So we have three levels. So first Sabre develops it, we assess it. We look at putting a local cover on it. And for our own, we look at doing something which is relevant across multiple markets. It's important because economic model works better. If a market is big enough say like India or China, we can probably put a business case to it suggesting it's worth developing just for this market," he said.
Future
Players in this segment have come a long way from being mere traditional GDS entities. Today the focus is on XML connectivity and merchandising capabilities, serving an apt merchandising platform for airlines, optimizing ties with LCCs as they target higher yield markets etc. As for the hotel segment, small and mid-size chain properties' content is being aggregated with advancements in technology and distribution.
Also, the plan is to target start-ups and going for strategic alliances, without losing the focus on transaction-based business model.(By Ritesh Gupta/ Charlie Li)