The potentially industry game-changing acquisition of ITA Software by Googlehas been given the thumbs-up by the Department of Justice in the US.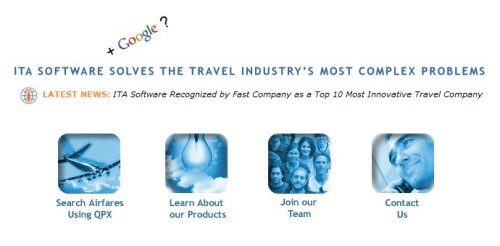 But the acceptance of the $700 million deal has come at a price – a series of conditions imposed on Google by the DoJ to ensure existing ITA Software customers are given access to the company's QPX software.
The announcement follows nine months of investigation by government officials, open and backchannel lobbying by those for and against the deal, the creation of anti-deal FairSearchcoalition, and reams of speculation as to what Google will do its new prized asset.
In a lengthy ruling, DoJ officials say the acquisition, as originally proposed, would have "substantially lessened competition among providers of comparative flight search websites in the United States, resulting in reduced choice and less innovation for consumers".
The DoJ has today filed a civil antitrust lawsuit in the US District Court in Washington to block the proposed acquisition – but has offered at the same time a proposed settlement that would resolve "competitive concerns".
The settlement will include the following:
Read the full story at: http://www.tnooz.com/2011/04/08/news/google-ita-software-deal-approved-by-us-authorities-with-conditions/