Price comparison site Cheapflightshas made a strategic investment in rival travel search service Momondoand parent company Skygate International.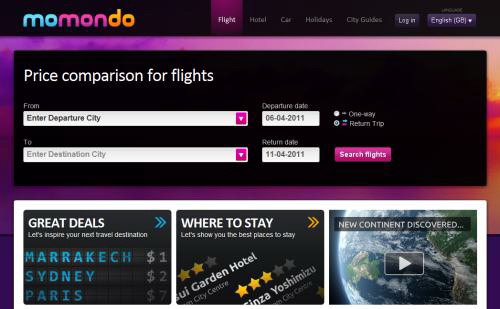 Terms and scope of the deal have not been disclosed today, except that it is a 100% takeover of Momondo by Cheapflights, but the partnership signals a move to strengthen the Cheapflights business in markets it has so far not targeted such as Scandinavia and Russia.
The most immediate development as a result of the agreement will see the end of Cheapflights metasearch experimentZugu, launched just over 12 months ago but failing to make any large inroads on established players such as Travelsupermarket or Skyscanner in the UK or Kayak, Bing and other US metasearch engines.
Momondo will continue to run as an independent business from its base in Denmark, but over time technology, data and advertising partnerships will be brought together to build what bosses are calling "a major global player in internet travel".
Read the full story at: http://www.tnooz.com/2011/03/29/news/cheapflights-invests-in-momondo-axes-zugu/?1301400314