Fledgeling door-to-door metasearch company Zoombu has sold to Skyscanner in an disclosed cash and shares deal.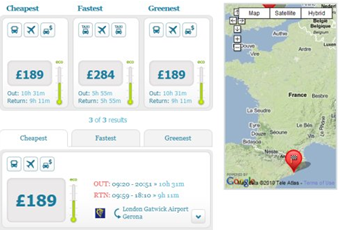 The acquisition will see Zoombu founders Rachel Armitage and Alistair Hann move to the Edinburgh-based Skyscanner for what are being called senior technical and marketing roles within the company. Another member of the Zoombu team is also expected to move to Scotland.
As well as the well-respected Armitage and Hann, perhaps even more importantly Skyscanner gets its hands on technology which will allow it to become a fully functioning, multi-modal travel search engine, covering rail, bus and city transportation to combine with its existing flights product.
Read the full story at:http://www.tnooz.com/2011/01/16/news/skyscanner-buys-door-to-door-travel-search-startup-zoombu/