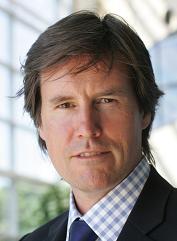 LANGLEY, UK – June 2, 2010 – Travelport Limited, the business services provider to the global travel industry, today announces the appointment of Julian Walker as Head of Corporate Communications, with immediate effect. Walker will be based at Travelport's offices in Langley, UK. Prior to his appointment, he was a Managing Director with communications agency, Hogarth.
"Julian will play a key role within Travelport, acting as our 'thought leader' on all aspects of communications," said Eric Bock, Executive Vice President, Chief Administrative Officer and General Counsel, Travelport. "Julian is a widely-networked professional with strong media contacts and a proven track record of managing complex corporate, stakeholder, strategic and other communications efforts. Julian's insight, proven ability and extensive network will add significant depth to the Company's communications and further enhance the team."
Julian Walker began his career as a Lloyd's insurance broker in the City of London in 1982 before moving into communications in 1987. Prior to his appointment at Hogarth in 2007, he co-founded strategic communications consultancy Gainsborough in 2003 and was Managing Director UK at Citigate Dewe Rogerson, having joined Dewe Rogerson in 1997. He is also a former Head of Communications (Europe, Middle East & Africa) at The Chase Manhattan Bank and has worked at Shandwick, Brunswick and Burson-Marsteller.
Walker's role will be to ensure tight integration between Travelport's corporate, business unit and regional communications programmes throughout the 160 countries in which the company operates. He will also provide strategic input to Travelport's brand identity and positioning, focusing on consistent implementation across all media both off- and on-line.
Strategically basing Travelport's global communications role in the UK mirrors the similar geographic positioning of several other key corporate functions, including Finance, Human Resources and Investor Relations. The company's GDS and GTA worldwide divisional headquarters are also located in the UK, in Langley and London respectively. Travelport Limited, the parent company of the Travelport group of companies, remains headquartered in New York City.
About Travelport (www.travelport.com)
Travelport is a broad-based business services company and a leading provider of critical transaction processing solutions to companies operating in the global travel industry.
Travelport is comprised of the global distribution system (GDS) business that includes the Worldspan and Galileo brands; GTA, a leading global, multi-channel provider of hotel and ground services; Airline IT Solutions, which hosts mission critical applications and provides business and data analysis solutions for major airlines.
Travelport also owns approximately 48% of Orbitz Worldwide (NYSE: OWW), a leading global online travel company.
Travelport operates in 160 countries, reported 2009 revenues of $2.2 billion and has approximately 5,400 employees. Travelport is a private company owned by The Blackstone Group, One Equity Partners, Technology Crossover Ventures and Travelport management.