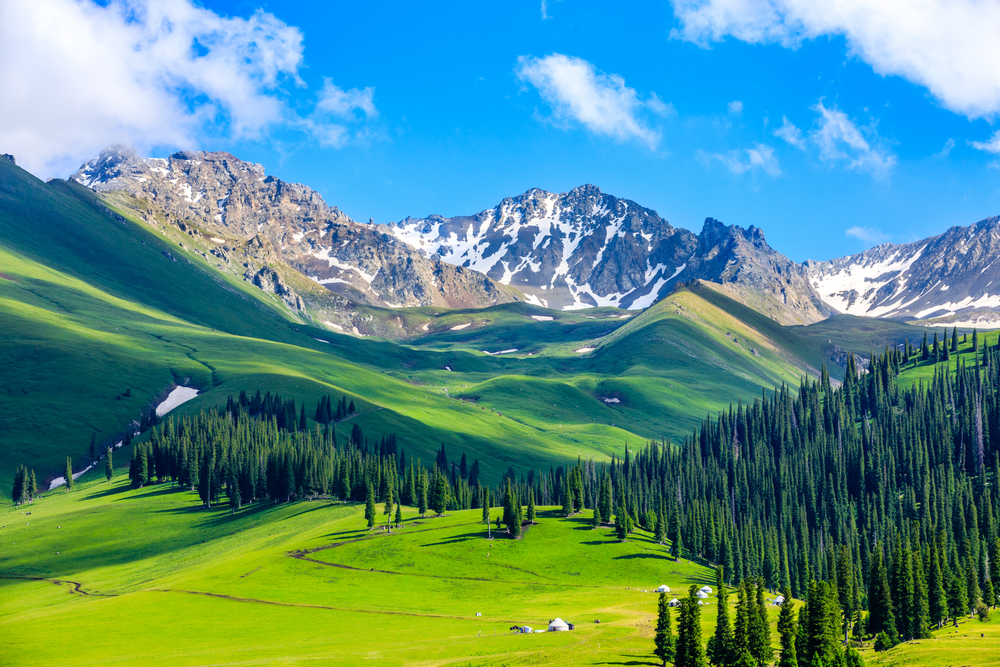 With refined policies in line with epidemic prevention requirements, including adjusting "circuit breaker" mechanisms for group tours from provincial to county levels, China's tourism sector has seen active recovery in the second half of the year, officials said on Wednesday.
Since the outbreak of the COVID-19 epidemic, China has been ramping up efforts to help ease pressure on tourism businesses, Miao Muyang, an official from the Ministry of Culture and Tourism (MCT), said at a press conference on Wednesday.
Scenic areas across the country have been providing discounts and other measures to attract tourists as well. Southwest China's Yunnan Province has seen its number of visitors recovered to about 90% of the level in 2019, and some of its famous scenic areas have even seen tickets sold out in July, according to media reports.
Tourism in Northwest China's Xinjiang Uygur Autonomous Region has been booming recently. Xinjiang's 5A-level scenic spots have seen average daily tourist visits exceeding 110,000 in July, up 201.08% month-on-month, according to the Xinhua News Agency.
Read original article