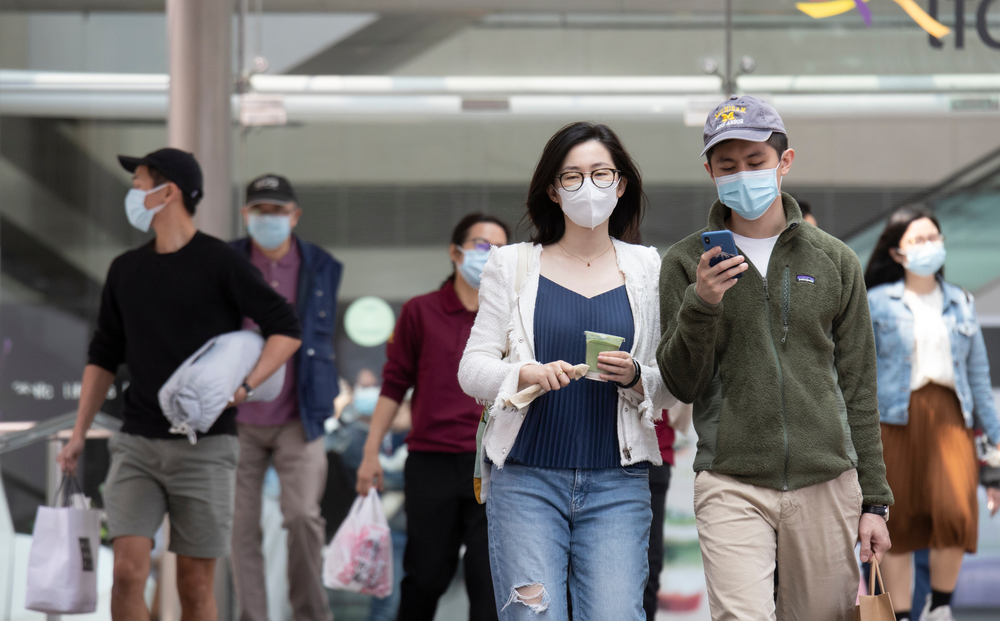 Hong Kong won't resume international travel until it contains its record-setting Covid-19 outbreak, Chief Executive Carrie Lam said at a briefing Thursday, indicating that any reprieve for residents stuck outside the city since January is months away.
The financial hub cannot lift a ban on flights from nine countries including the U.S., U.K. and Australia because it will add more pressure to an already overwhelmed health-care system, Lam said during the press conference. Once community infections are eliminated, preferably after a compulsory testing of the city's entire population, Hong Kong may open up a pathway for foreign travel, she said.
"It's not the time to immediately lift the ban," Lam said. Once the reopening occurs, "a lot of people will rush to come back," she said. "Inevitably among some of those people there will be infected cases. There may even be critically ill cases arising from the returns, and that would add a lot of pressure to our public hospital system."
The current nine-country ban is already in place until April 20.
Read original article