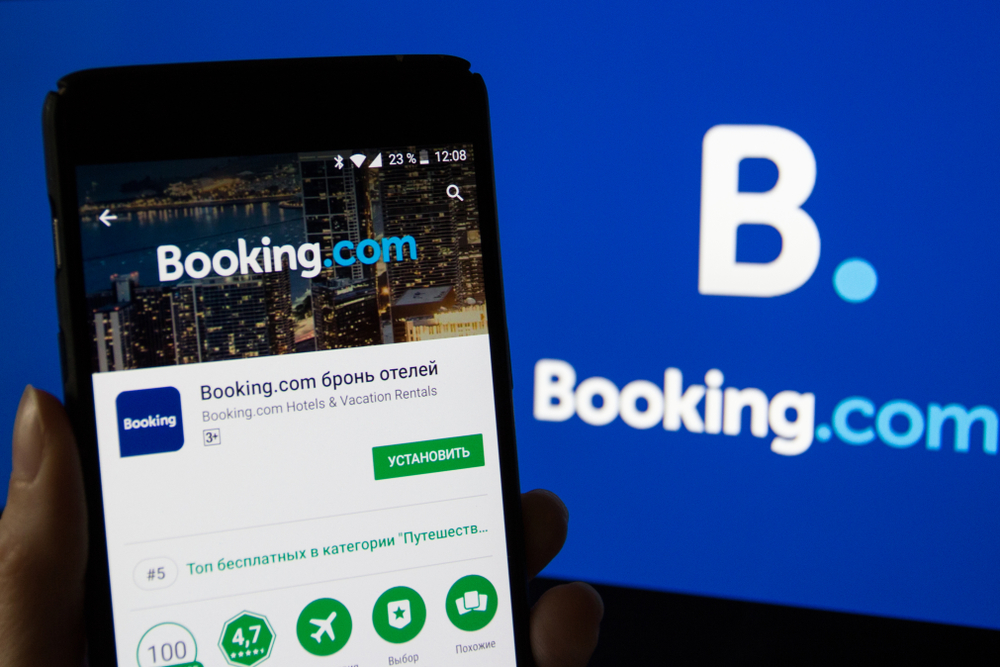 Booking Holdings Inc. reported revenue and gross bookings in line with analysts' estimates even as the omicron variant of Covid-19 disrupted global tourism, showing that the online travel agency remained resilient during the latest twist of the pandemic.
The company's gross bookings, which represent all travel services excluding cancellations, increased 160% to $19 billion, according to a statement Wednesday. Revenue more than doubled to $2.98 billion. Analysts, on average, projected gross bookings of $19 billion and sales of $2.88 billion, according to data compiled by Bloomberg.
While meeting Wall Street's estimates, gross bookings are still lagging behind pre-pandemic levels. The metric hit almost $21 billion in the fourth quarter of 2019. Room nights booked were 151 million in the period ended Dec. 31, compared with analysts' estimates of 165.9 million. The company reported 191 million room nights booked in the fourth quarter of 2019.
Chief Executive Officer Glenn Fogel expressed cautious optimism about the year ahead.
"I am encouraged by the meaningful improvement in bookings we have seen so far in the first quarter," Fogel said in the statement. "I believe we are well positioned as travel demand recovers, however, we do expect there will still be periods where Covid negatively impacts travel trends as we move through the year."
Read original article