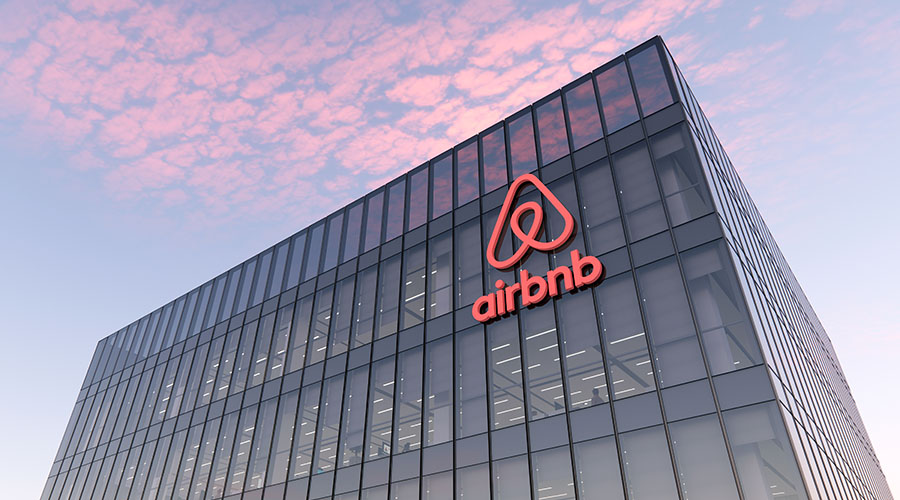 Airbnb beat revenue and profit estimates in the fourth quarter, bucking a resurgent wave of Covid-19 infections and heading into this year even stronger than before the pandemic. The shares jumped in extended trading.
Revenue grew 78% to $1.53 billion, Airbnb said Tuesday in a statement. That beat analysts' projections for $1.46 billion. The San Francisco-based company reported net income of $55 million compared with a loss of $3.9 billion a year earlier, marking a record for the period.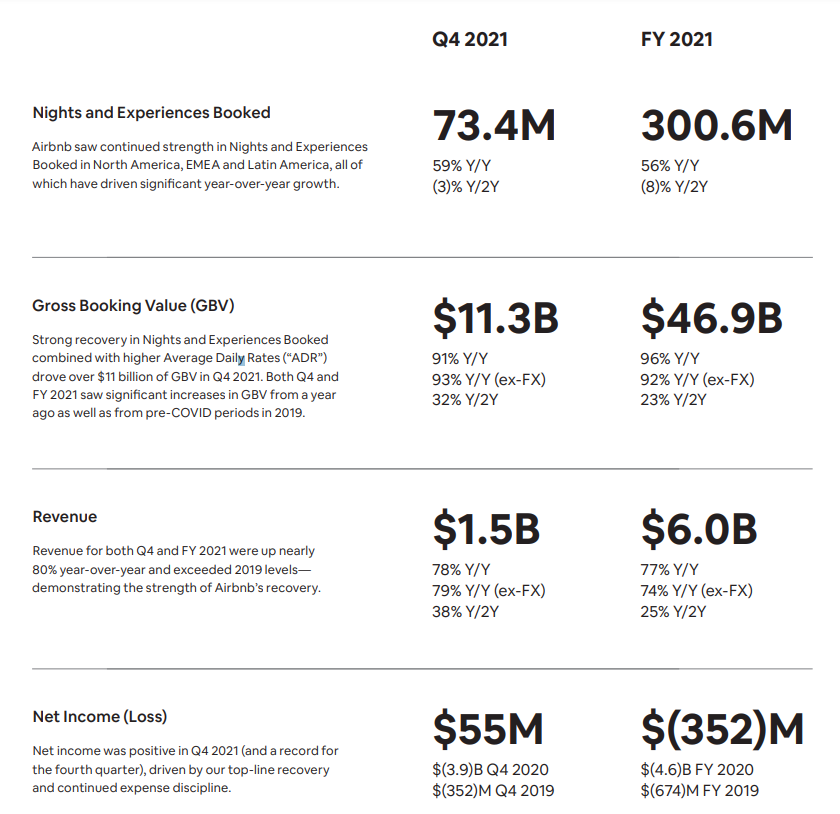 Airbnb has recovered from the beginning of the pandemic, when the company cut thousands of jobs and considered delaying its initial public offering as travel ground to a halt around the world.
Airbnb said it's "encouraged" by what it is seeing so far this year. "The impact of omicron has quickly dissipated and guests are confidently booking for the summer travel season early in the year," the company said. Airbnb now expects the number of nights and experiences booked in the first quarter to "significantly exceed" the first-quarter levels of 2019.
Revenue is expected to be $1.41 billion to $1.48 billion in the first quarter, Airbnb said.
Read original article