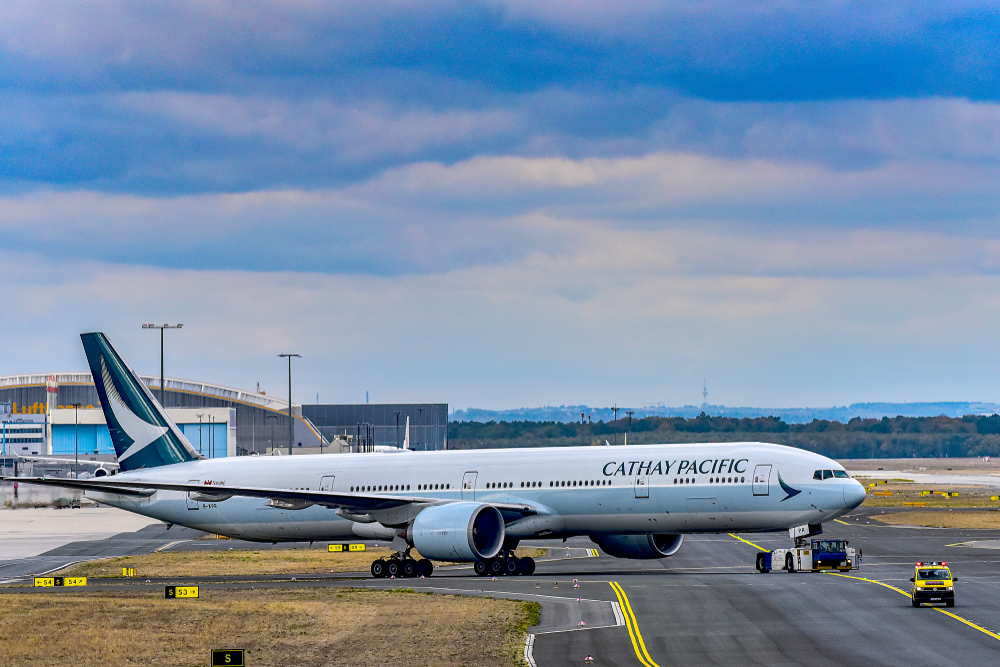 Cathay Pacific plans to add substantially more flights by the autumn marking the start of its ambitious comeback from the effects of the coronavirus pandemic, and the airline said on Friday it was on track to lose less money in the first half of 2021 than in the same period last year.
In a stock exchange filing, Cathay said it expected to fly 30% of its pre-Covid-19 passenger flight schedule from October onwards, marking its biggest step forward to recover from the virus. The airline is currently operating just 3.5% of its pre-pandemic schedule.
It said its cost-saving measures and a strong underlying performance in its air cargo business had resulted in the smaller loss.
"Our losses in the first half of 2021, while still very substantial, are expected to be somewhat lower than the losses reported in both the first and second halves of 2020," Ronald Lam Siu-por, the airline's chief customer and commercial officer, said.
The airline lost HK$9.87 billion in the first half of last year, and HK$11.78 billion in the second half.
Cathay is already resuming flights, particularly long-haul, to Amsterdam, Vancouver and Frankfurt among other places. The airline has responded to an uptick in bookings from mainland students flying to Britain and the United States to study over the summer by adding more flights.
The airline said it carried 24,006 passengers last month, or 774 customers a day. That was still a 99.1% reduction compared to May 2019. However, it flew more passengers than in April.
Read original article