With construction on core areas completed and doors set to open in May, the release of the Universal Beijing Resort's app offers up more clues for theme park fans.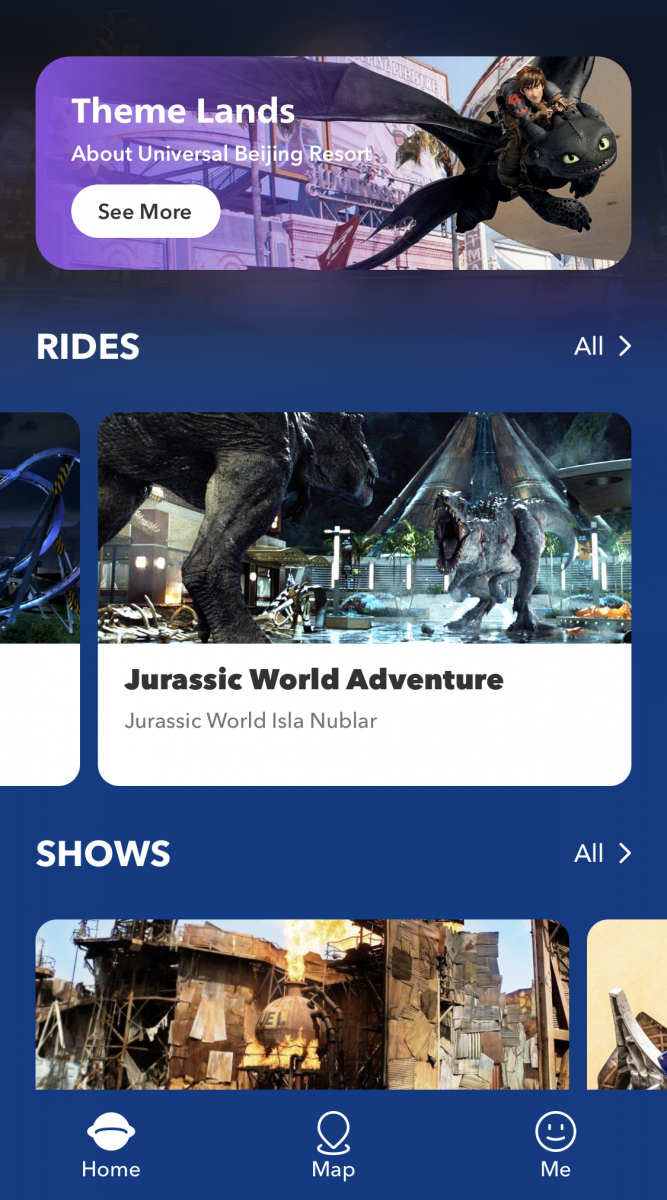 The app gives details about each of the themed lands. Some lands are currently more sparsely populated than others — WaterWorld, for example, only lists the WaterWorld Stunt Show, described as "a hurricane of fun and excitement" featuring "perilous plunges [and] jumping jet-skiers." Jurassic World Isla Nublar, on the other hand, lists three attractions: Jurassic World Adventure, an indoor ride; Raptor Encounter, a meet and greet featuring the raptors famously trained by Chris Pratt's character Owen in the Jurassic World films; and Jurassic Flyers, an outdoor ride that will give visitors "a Pteranodon's-eye view of the spectacular prehistoric world below."
Elsewhere, the app gives details of what is sure to be one of the resort's hottest rides: the Decepticoaster in the Transformers Metrobase land (pictured in lead blog image). The ride takes the form of an Autobot Coaster, diving into the Decepticon Driller to observe how it processes Energon (the preferred fuel of the Transformers race, apparently).
Read original article