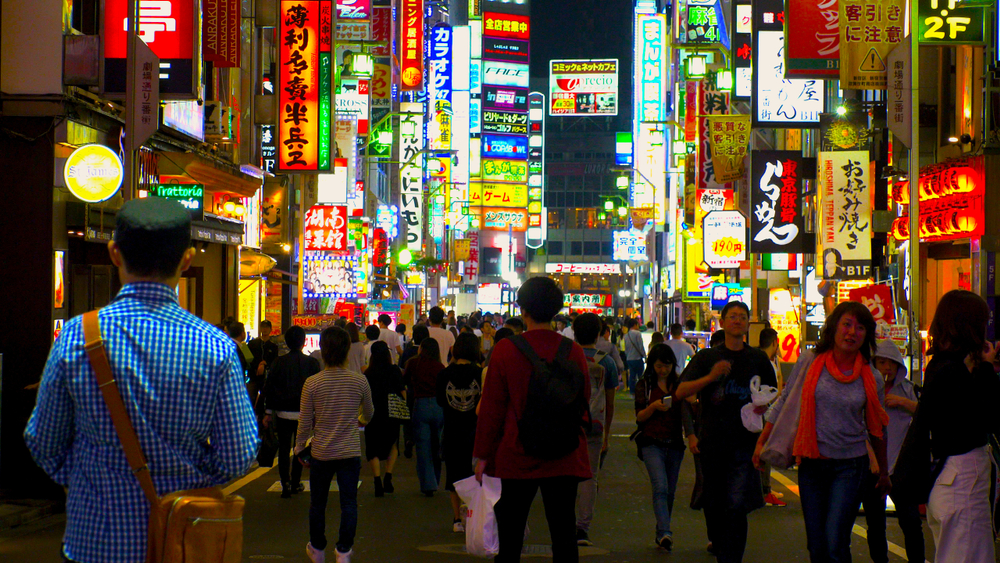 A Japanese-themed street in China's Guangdong province has become a hit with young people unable to travel abroad due to the coronavirus pandemic.
The 100m-long road in Foshan city called Ichiban Street has been outfitted by a local property developer to resemble famous commercial streets in Japan, complete with a sakura tree, an icon of Japan.
Ichibangai is a term used to describe large shopping streets in Japan, with one of the most famous located at the entrance to Kabukicho in Tokyo's Shinjuku district.
Japanese lanterns have been hung along the street in Foshan, while buildings have been fitted with an array of signboards written in Japanese. Even the traffic lights, street signs and road markings are modelled on those used in Japan.
Many of the neon signs refer to Japanese anime characters such as Astro Boy, Inuyasha and Sailor Moon, which are popular in China.
The street is still being outfitted and has not officially opened, but word has spread quickly via social media and locals are flocking to the area to take a look.
Read original article