Decision-makers and opinion-formers from the Chinese and international travel industry will impart their knowledge at the third ITB China Conference 2019, set to take place from May 15 to 17 at the Shanghai World Expo Exhibition and Conference Center. With 4000 attendees featuring 120 outstanding speakers and 70 topics last year, ITB China Conference can build on the success of the 2018 event. This year the conference is once again expecting the leading travel organisations and tourism officials active in the Chinese market. Top speakers from China's leading travel service provider and Conference Partner Ctrip, Partner Hotel Wyndham, Partner limousine services Shouqi, Mafengwo and many more will provide exciting insights into their expanding markets. China's travel think tank kicks off with the opening keynote speech by Mr. James Liang, Chairman of Ctrip, on May 15, 10.10 a.m. in Room A.
"If we think of the society as a human brain, everyone in the society is like a neuron. The more neurons there are and the greater the connectivity we have between the neurons, the better developed the brain will be. This is how the travel industry is building up neuron-like connectivity. I am proud to be in the travel industry, which enables people to move around, facilitates the communication of information and cultures, stimulates innovation in the society, and leads mankind to constant progress and exploration. Thanks to ITB China for providing a platform of communication and cooperation in travel", said Liang.
The three-day conference will provide up-to-date key insights relating to nine topics in total: "Destination", "Travel Tech", "Online Travel", "MICE", "Business Travel' and "Education and Job Day". For the first time, the conference topics are being extended to cover all aspects relevant to "Themed Travel", "Customized Travel" and "Hotel Marketing & Distribution" due to the shifting of Chinese traveler's behavior as the ITB China Travel Trend Report just recently revealed.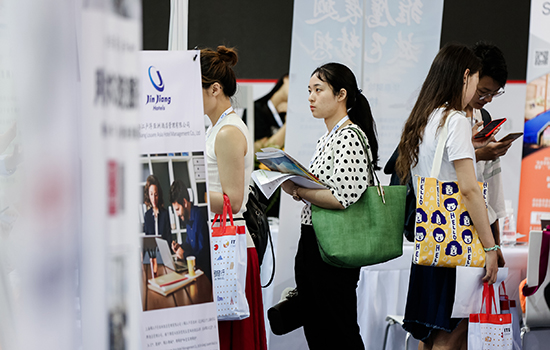 The second Education and Job day on Friday, May 17, will partner with Fudan University and other leading universities to give newcomers more information about University degree courses and Executive Education courses in the tourism industry. Jobseekers will be able to see all job offers in the conference area. They can make immediate contact with personnel managers and apply for jobs directly at the show. Last year around 45 companies, institutions and universities presented themselves in the job area which was well accepted by the visitors.
Exhibitors interested in ITB China can register HERE and secure a booth at ITB China 2019. As of now, media can obtain their accreditation HERE.
More information at www.itb-china.com.