Based on positive feedback from U.S. exhibitors at ITB China 2018, Brand USA has decided to include ITB China 2019, May 15 to 17 in Shanghai, in their global Brand USA Pavilion® Program, recognizing the show's importance as a B2B vehicle for growing U.S. travel from China. The exhibition space occupied by exhibitors from the USA at ITB China 2019 will increase by nearly 70 percent compared to the previous event, cementing ITB China as the must-attend event for US suppliers reaching out to the Chinese traveler. Las Vegas, the Great Lakes, Visit California and New York City are among the early ITB China 2019 Brand USA Pavilion® registrants.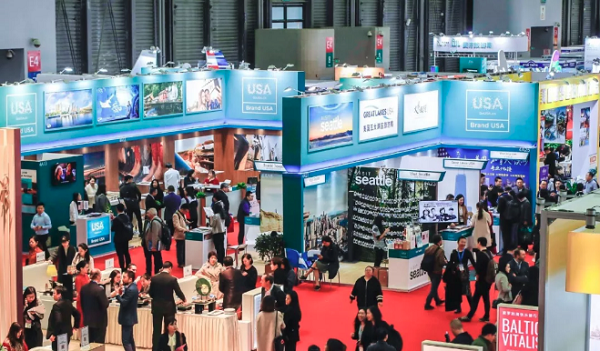 The United States has experienced 13 consecutive years of growth in arrivals from China, becoming one of the top three international destinations for Chinese millennials as well as accounting for the fourth largest market spend and thus China is an extremely important source market for the United States. The Chinese market is developing consistently with the overall Chinese desire for overseas travel showing no signs of declining. According to the National Travel and Tourism Office (NTTO) at the U.S. Department of Commerce, Chinese travelers made 131 million overseas trips in 2017 which was an increase of 7 percent from 2016, with spending reaching $258 billion.
As the largest B2B exclusive travel trade show in China covering all travel segments, over 800 buyers attended ITB China 2018, an increase of more than 30 percent compared to the 2017 premiere edition, the U.S. presence at the show is key to fueling the growth of Chinese travelers to the United States.
David Axiotis, General Manager at ITB China: "The USA is and remains a hot destination among Chinese travelers with its unique scenery and culture. Due to the shift of Chinese travelers' behavior, they are looking for more diversified travel products with ultimate individual travel experience. The apparent increase of Brand USA Pavilion will absolutely fulfill the demand of the 850+ Chinese buyers from all over China during ITB China 2019."
Exhibitors interested in ITB China can register HERE and secure a booth at ITB China 2019