Japan National Tourism Organization (JNTO) reported that the number of international visitors to Japan was up 1.8% year on year to 2,640,600 in October 2018, which were record-high for October. The inbound travel market slightly rebounded from the year-on-year reduction in September 2018 due to the natural disasters. The total for the first ten months of 2018 was accordingly up 9.7% to 26,109,300.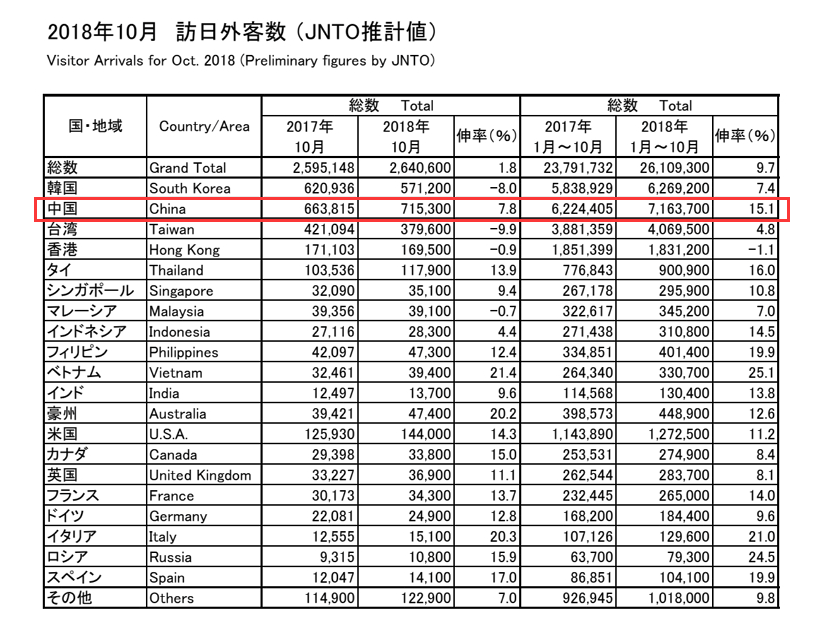 By market, China stayed top with 715,300 visitors (+7.8%), recovering from a 3.8% reduction in September. The second largest market was South Korea with 571,200 (-8.0%), followed by Taiwan with 379,600 (-9.9%) and Hong Kong with 169,500 visitors (-0.9%).
JNTO explained that visitors from Korea, Taiwan and Hong Kong resulted in year-on-year reductions because holidays shifted from early October last year to late September this year.
Read Original Article