Meituan Dianping, an e-commerce and travel-booking company backed by Tencent and Booking Holdings, filed for a Hong Kong listing on June 22. The company's application proof file was released by the Stock Exchange of Hong Kong on June 25.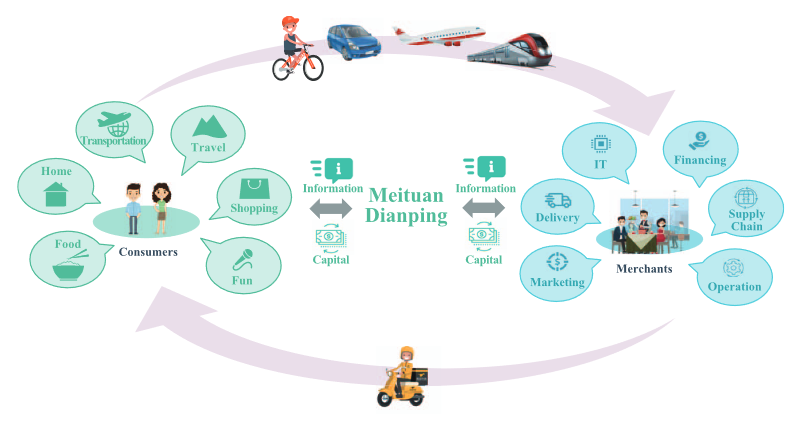 Meituan Dianping revealed huge losses but also a scorching pace of growth.
The company is turning to public markets to raise cash for a costly battle against some of China's biggest internet companies, particularly as it ventures into new arenas like ride-hailing and travel. Meituan, of which Tencent owns more than a fifth, posted a net loss of RMB 19 billion (USD 2.9 billion) last year. The company more than doubled revenue to RMB 33.9 billion.
In October 2017, Meituan received a USD 450 million investment from Booking Holdings. In connection with the investment, Meituan entered into a commercial relationship with Booking Holdings' Asia-based accommodation reservation brand Agoda.com, further expanding the international presence of Meituan's hotel & travel business.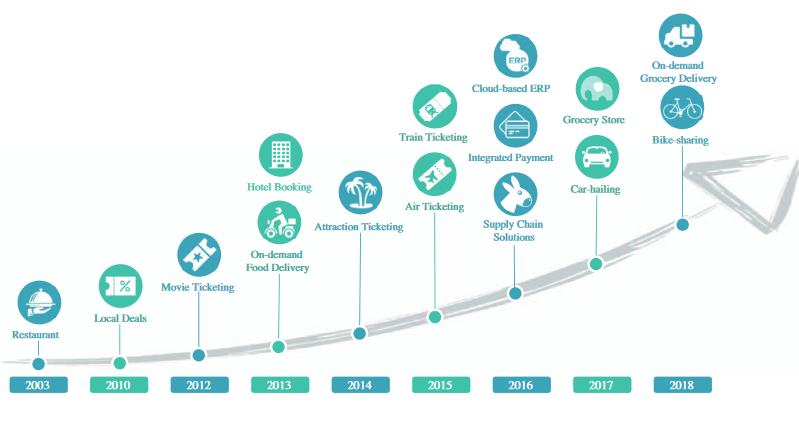 Meituan didn't disclose objectives but Bloomberg reported that the company has been targeting a USD 6 billion fundraising at a valuation of about USD 60 billion. Another source from Reuters said that Meituan aims to raise over USD 4 billion.
As of December 31, 2017, it had secured room supplyrelationships with approximately 339,200 hotels in China. During 2017, approximately 205 milliondomestic hotel room nights were booked on its platform, representing a 56% increase from 2016, witha record of 1.57 million domestic hotel room nights booked on a single day.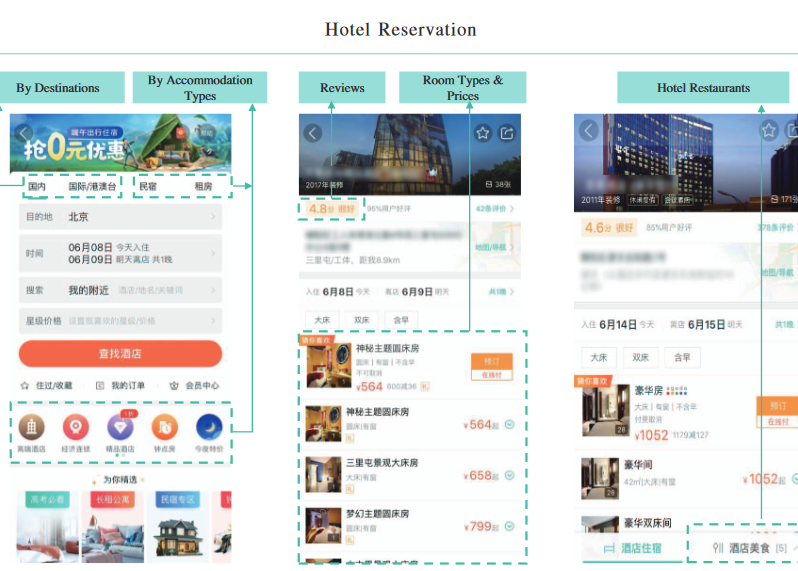 In-store, hotel & travel generated 32.0% of the company's total revenues in 2017. Revenues from the in-store, hotel & travel segment increased by 54.6% from RMB 7.0 billion in 2016 to RMB 10.9 billion in 2017, which was primarily due to increases inthe number of Active Merchants as well as monetization rate of the in-store, hotel & travel segment.

The gross margin of the in-store, hotel & travelsegment increased from 84.6% in 2016 to 88.3% in 2017.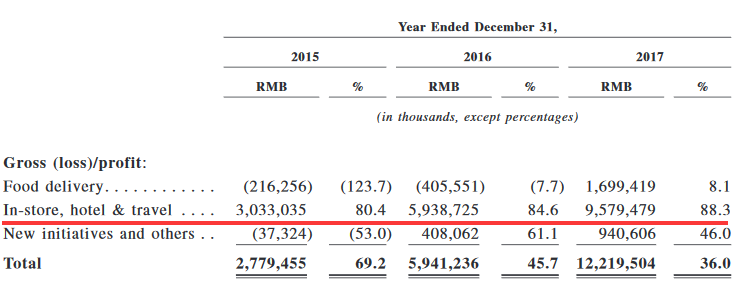 Meituan Dianping's platform also provides online domestic attraction and excursion package ticketing services. As of December 31, 2017, the company covered approximately 330 cities and approximately 16,500 attractionsacross China. During 2017, it sold approximately 97 milliondomestic attraction tickets.
Chief Executive Officer Wang Xing founded Meituan.com in 2010 as a group-buying site similar to Groupon Inc. before a 2015 merger with Dianping, which provided reviews of restaurants and other local businesses. Wang will remain controlling shareholder after it lists, according to the filing. Mr. Shen Nan Peng, co-founder and board director of Meituan's major rival Ctrip, is a non-executive director of Meituan.
The company was most recently valued at $30 billion, making it the world's fourth most valuable startup according to CB Insights. In 2017, it served 310 million Transacting Users and 4.4 million Active Merchants in over 2,800 cities andcounties across China.