Home
>
>
Blacklane raises $40-45 million for high-end transport on demand
Blacklane raises $40-45 million for high-end transport on demand
01/24/2018
|
6:49:54 PM
|
中文
Berlin-based Blacklane has raised $40-45 million from AL Fahim, Daimler and btov Partners.
Blacklane, a Berlin-based business that offers limousines and other high-end cars for airport and other medium-length journeys, is announcing that it has raised a significant round of funding, between USD 40 million and USD 45 million according to sources, to move into concierge services and expand its services globally.
Currently, Blacklane's footprint covers 250 cities and 500 airports in 50 countries, and it plans to expand this year to over 300 cities, with major growth across the Middle East and Africa, by way of an infusion of capital from its newest strategic investor.
This round, a Series D, was led by ALFAHIM, a conglomerate out of UAE that has holdings in automotive and travel; with previous investors Daimler and btov Partners also participating. Automotive giant Daimler put about $20 million into Blacklane in 2016 and has been a prolific investor and buyer of other transportation startups, part of a bigger strategy to differentiate into services alongside its car-making business.
This Series D is the biggest round raised by Blacklane to date. The startup has raised over $80 million since being founded in 2011, a relatively modest amount when you consider the wider landscape of on-demand transport and the collective billions that has been poured into it by VCs and other investors. It's not disclosing its valuation.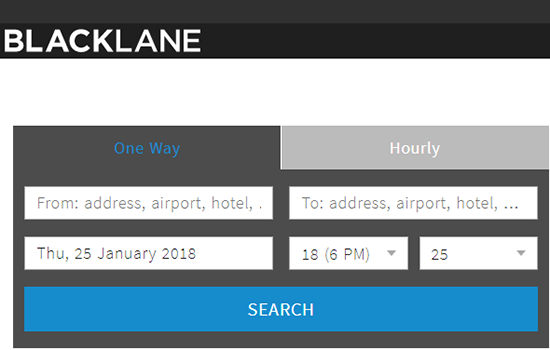 Jens Wohltorf, CEO and co-founder of Blacklane, said in an interview that the typical ride on its service — another differentiator between it and the likes of Uber — is 35 kilometres and takes between 45 and 60 minutes. In the past, the limo and car services that have targeted this kind of medium distance would average only about 20 percent fill rates in the duration of a driver's work shift. Blacklane, he said, brings this up to between 60 percent and 80 percent.
"This brings the price point down," he said. "If you compare to a typical limo service, we come in at one-third of the price because of the capacity utilization."
Read Original Article