The Macao Government Tourism Office (MGTO) announced on January 17 that international visitor arrivals grew by 6.2 percent year-on-year, attaining a new record high. This demographic accounted for nearly 10 percent of total visitor arrivals in 2017.
Total visitor arrivals to Macao topped 32.6 million in 2017, up 5.4 percent from the year before, according to preliminary figures.
Overnight-stay visitors also surged year-on-year by almost 10 percent, accounting for 52.9 percent of total visitor arrivals with a year-on-year increase of 2.2 percentage points, breaking the record in terms of both the overall quantity, as well as the proportion of total visitors.
The average length of stay stood at 2.1 days for overnight-stay visitors and 1.2 days for all visitors.
Over 29.4 million visitors came from the Greater China markets, an increase of 5.3 percent.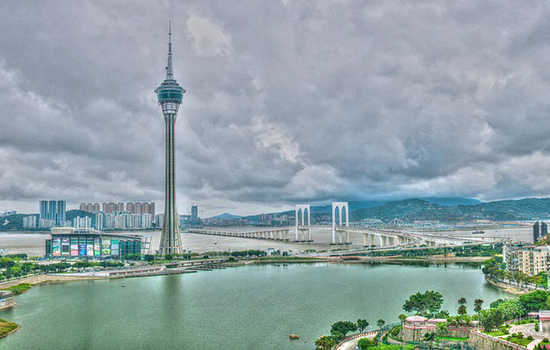 Mainland China, Hong Kong, and Taiwan stood as Macao's top three visitor source markets. The city welcomed over 20 million mainland visitors last year, up by 8.5 percent, with 41 percent of the visitors from Guangdong province.
The figure includes over 10 million visitors under the Individual Visit Scheme, which constitutes 47.8 percent of mainland visitor arrivals.
Visitor arrivals from Hong Kong and Taiwan dropped by 4 percent and 1.3 percent respectively.
Among international markets, South Korea continued to rank first in terms of the origin of visitors, contributing over 870,000 visitors to Macao with robust growth of 32 percent in 2017. Japanese visitor arrivals climbed 9.4 percent, whereas the figures of visitors from the Philippines and Indonesia rose by 7 percent and 8 percent respectively.
Read Original Article