Now, both China's tourism numbers and its ties with the Muslim world are set to increase after it approved visa-free travel for UAE nationals, effective from this week. Emiratis can now spend up to 30 days anywhere in the country without needing a visa.
China offers a visa-free transit policy to citizens of dozens of countries, allowing visitors to stay and see the sights for up to 72 hours in Beijing, Chengdu, Guangzhou and Chongqing, and up to 144 hours, or the equivalent of six days, in Shanghai. High-speed rail routes mean there is now time to see two or more major cities within the three-to-six-day limit.
In line with its position as a large and rapidly expanding industrialised nation with a large, wealthy and increasingly mature middle class which is itself travelling all over the world, China is also now the world's highest spending tourism source country, with its citizens spending almost USD 300 billion a year on travel throughout the world, double what is spent by the world's second most valuable tourist nation, America, according to the United Nations World Tourism Organisation (UNWTO). China is a target market for the UAE's inbound tourism market and a large segment of its hotel construction is at least partly aimed at tourists from China and its neighbours in Asia.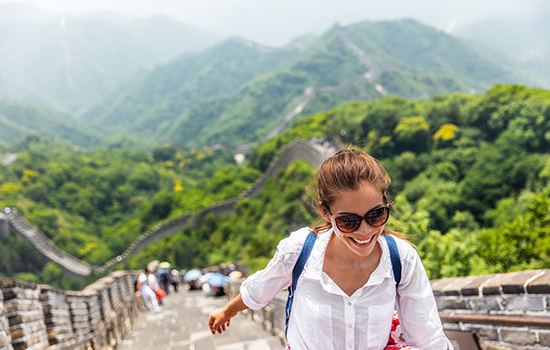 From the UAE, already the world's biggest international aviation hub and only 7-10 hours flying time from China depending on the city, new direct flight routes have been launched in the past few years, most notably with Etihad and Emirates. There are now about 60 direct flights a week to six Chinese cities. This year, Lonely Planet has named China as one of its top trending destinations for 2018.
Read Original Article