Home
>
>
China's Fosun seeks to clone Dubai success in Atlantis Sanya
China's Fosun seeks to clone Dubai success in Atlantis Sanya
Acquisitive conglomerate Fosun Group is betting on a luxury resort in the southern seaside city of Sanya, hoping to clone the success of a related resort project in Dubai.
The island destination, also known as "China's Hawaii", will mark the opening of the Atlantis Sanya in April, according to Qian Jiannong, chairman and president of Fosun's tourism unit.
The project takes its inspiration from the Atlantis, The Palm, in Dubai. The Dubai hotel project generates around USD 600 million in annual revenue, according to Qian.
"We are very positive on the revenues the resort, named Atlantis Sanya, could bring," said Qian on the sidelines of the South China Morning Post's China conference on Thursday. "We have full reason to believe that it would reach similar revenue targets as Dubai's Atlantis, The Palm."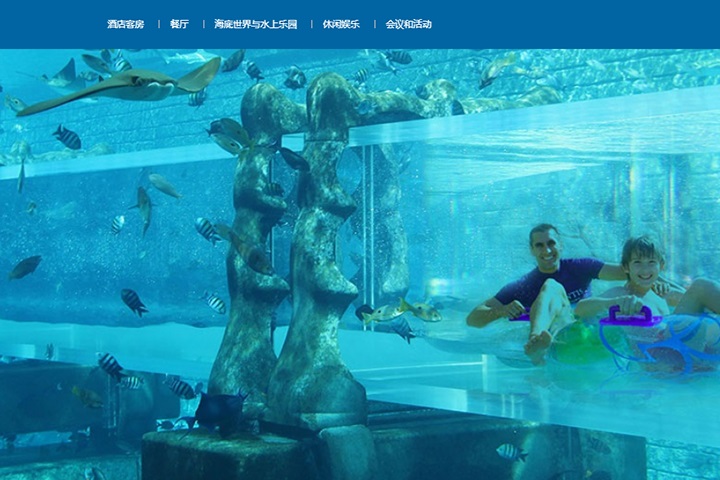 Atlantis, Sanya was invested in and constructed by Fosun, and is operated and managed by Kerzner International.
The Sanya resort encompasses a hotel, a water park, the world's largest aquarium, a shopping centre, and entertainment performances, according to Qian.
About RMB 10 billion (USD 1.54 billion) has been invested into the project in Sanya by Fosun, according to Qian.
Fosun now adopts an investment strategy of both holding tourism assets and pursuing an asset light model for different projects.
"For Club Med projects, we mainly adopt a light asset investment strategy, playing the role as the operator of the resorts, while local developers would help build the projects according to our requirements," said Qian.
About 120,000 square metres of the 530,000 sq m site is up for sale, while the remaining hotel assets will be held by Fosun.
Fosun Tourism and Culture Group has been a key profit growth business for Fosun, China's largest conglomerate.
Assets under the company's tourism unit include French resort operator Club Med and a Chinese joint venture with British tour operator Thomas Cook Group.
Read original article