UnionPay enjoyed an increase in its total transactions of +36.8% to reach a new 'record high' of RMB 700.8 billion (€89.7 billion) over the holiday period (December 30, 2017 to January 1, 2018), compared to the same period last year.
According to UnionPay, Chinese Tourists now use UnionPay cards and mobile payments, including UnionPay QR code and UnionPay contactless QuickPass, in more international destinations as reported.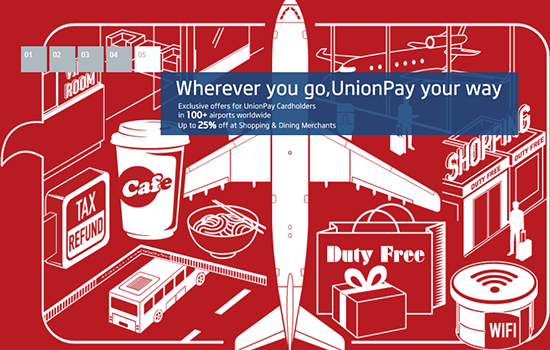 It claims it has benefited from the increasing acceptance of UnionPay mobile QuickPass outside mainland China, and has recorded exceptional growth in countries such as Hong Kong, Macau, Singapore, Australia and Malaysia.
A growth in use of UnionPay cards in emerging tourist destinations such as India, Sri Lanka, Cambodia, Russia, Kazakhstan and Czech Republic has been 'remarkable' too, says the firm.
Read Original Article