As we highlighted in our most recent Research Report, A Deep Dive Into the Google Travel Ecosystem 2018, the terms of rate parity agreements between hotels and their online travel agency partners have loosened, opening up a potential opportunity for Google to capture additional favor with the travel shoppe.
These agreements have traditionally obligated hotels to maintain room rate parity on online travel agency and other channels, including their own websites. Unlike in Europe, where governments outright banned rate parity agreements, these arrangements are still technically legal in the U.S. However, the bigger hotel brands recently renegotiated the terms, giving them more flexibility to advertise specialized, member-only offers.
It doesn't appear that hotels can yet offer lower rates outright publicly, but we see how hotels are now experimenting with different book-direct incentives to win the click.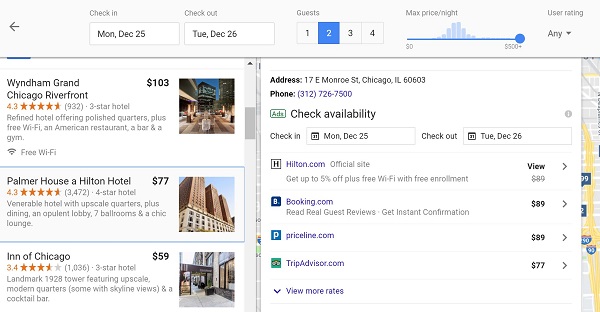 Here we see how Hilton offers a 5 percent discount and free Wi-Fi with complimentary enrollment in its Hilton Honors program. This smart display strategy likely helps with click-through rates and (likely) conversions but also customer loyalty acquisition.
Hotels may or may not be displaying their pricing the same way on other hotel metasearch sites. On Trivago, we see identical pricing compared to the online travel agencies, but no special incentives for booking direct.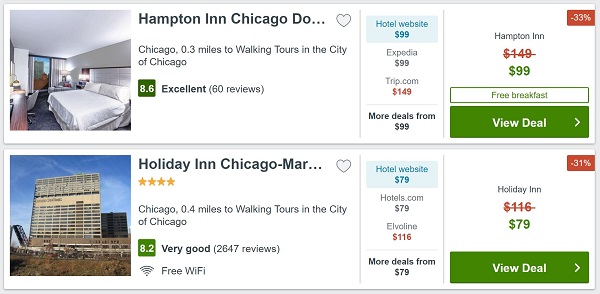 Rate parity tension highlights the wider and sometimes contentious conversation that has played out between the online travel agencies and their hotel partners. The core issue has centered around commission rates and cost of acquisition. An additional sticking point is, increasingly, who owns the customer.
Read original article