China's Ant Financial Services Group has tied up with international secure-payments consortium EMVCo, giving a boost to the operator of the world's largest mobile and online payments platform at a time it is pushing to expand in the global marketplace.
EMVCo announced Ant Financial has become a technical associate of the consortium and is playing an "active role" in the technical direction of evolving international-secure payments and interoperability specifications. Seven other companies were named as technical associates as well, including Switzerland-based online payment security firm Truxtun Capital, Japanese tech firm NTT Data Corp., and German electronic-device testing and certification laboratory CTC Advanced GmbH.
"These organizations have the opportunity to provide input to, and receive feedback on, detailed technical and operational issues connected to the EMV specifications and related processes," EMVCo said in the statement.
EMVCo, which sets unified secure-payments standards for adoption in the global marketplace, is owned by Visa, Mastercard, JCB, American Express, China UnionPay and Discover.
Ant Financial operates Alipay, China's top mobile and online payments platform and a growing player in the U.S. and other leading Chinese tourist destinations.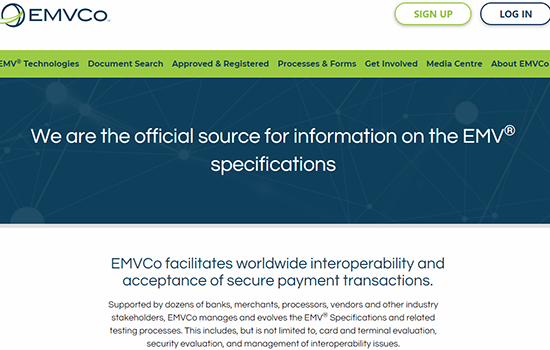 The alliance could boost Ant Financial-backed QR-code payments and pose greater challenges to traditional bankcards. One possibility is that EMVCo may integrate Alipay's QR payment standards into its global standards, some market analysts said.
Beyond China, Ant Financial has forged partnership with foreign players such as Cambodia's Pi Pay, Singapore-based payment provider HelloPay and Thailand's Ascend Money to take QR-code payments overseas.
Banks and bankcard associations are trying to catch up the race with tech firms in the new payment market. In China, UnionPay and its member banks joint released QR code standards to compete with Alipay and WeChat Pay.
EMVCo developed an encryption technology called "tokenization" that China wants used by third-party payment services to better prevent leaks of private bankcard information.
Read Original Article