Facing a deluge of Chinese tourists that has strained its airports beyond capacity, the Southeast Asian nation is spending billions to upgrade its infrastructure, open up new islands and cities to travelers, and tone down its image of cheap shopping, hotels and sex that underpinned the industry for half a century. But the change will take years and even then may fail to keep up with soaring visitor numbers that have given the Land of Smiles a reputation for delays, overcrowding and government crackdowns.
"Our strategy was more for less, not less for more, so we invited a lot of tourists from China," said Suvit Maesincee, in an interview last month, when he was the minister attached to the Prime Minister's office. "I think in the near future we need to change from volume to value."
The military-backed government relies on tourism for 18 percent of the economy and foreign inflows have made the baht one of the strongest performers in Asia this year, a bright spot amid weak domestic consumer demand and private investment. While it plans to spend more than USD 5 billion to double capacity at its international airports, it's planning to increase foreign tourist numbers at a similar pace, reaching 68 million in the next decade.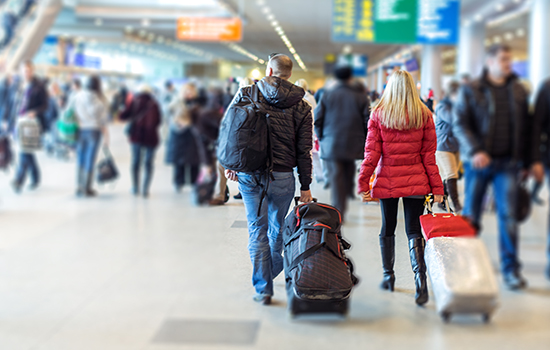 At the heart of the upgrade, and the congestion, are Bangkok's two international airports: Suvarnabhumi and Don Mueang, which are running at 40 percent beyond designed capacity. New terminals, facilities and another runway would allow them to handle 130 million passengers a year, including inbound and outbound trips.
But work won't be completed until 2022 at the earliest, and the first taste most travelers get of the Thai capital is a long queue at immigration.
The number of Chinese visitors to Thailand has tripled in the past five years, to 8.8 million in 2016. They account for more than a quarter of all foreign tourists and 28 percent of revenue, according to official data.
Read Original Article