China's massive investment in airports is opening up opportunities for companies like Hong Kong's Cherrypicks that offer navigation services to help travellers find their way around the cavernous hubs.
Founded in 2000 by Jason Chiu, Cherrypicks' Starbeacon system will soon support augmented reality features at the Hong Kong International Airport, where users can point their smartphones at a sign and have the text translated into their preferred language.
The company will also deploy the service at Fuzhou international airport in China, and is in talks to introduce it in other Chinese airports.
Besides helping the lost and weary find their way around, the software also allows companies to track data such as passenger flow and customer shopping habits, including how much time they spend at a particular store or how long it takes to get from one place to another.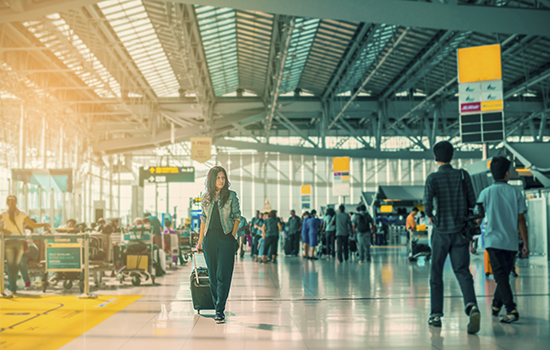 Cherrypicks was acquired last year by China's NetDragon Websoft, an online gaming and mobile internet firm.
Other places that use Cherrypicks' indoor location tracking and data analytics include Lee Gardens and Taikoo Place in Hong Kong, according to the company.
This is not the company's first foray into the mainland. The company failed in its first attempt to introduce a social media platform in China and lost HK$200 million (USD 25.5 million) because the market was not yet mature.
Chiu said he hoped to spin off the company within the next three years and go for an initial public offering on the Hong Kong stock exchange.
Read Original Article