The world's third-largest airline, China Southern Airlines, plans to increase its Australian capacity by 10 per cent annually for the next five to eight years but says it is constrained by the country's airport infrastructure which means take-off and landing slots are limited.
Zhang Lin, a senior China Southern executive, said Australia would become the airline's biggest international market ahead of the United States and Europe.
In what is expected to be a further boost to booming Chinese tourist arrivals, the vice-president of China Southern Air Holding Company said the carrier would continue to add capacity although there were no immediate plans to launch new routes.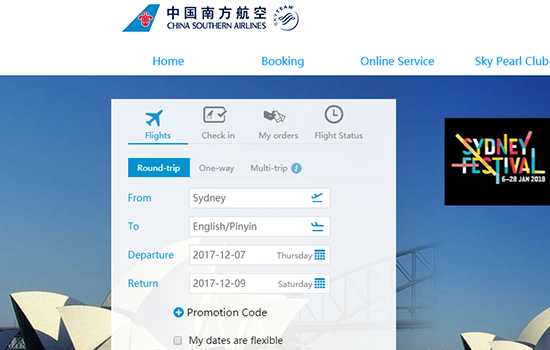 Mr Zhang, speaking through an interpreter, flagged 10 per cent year on year capacity growth to the fast-growing Australian market.
Tourism and airport officials from Darwin, the Gold Coast, Canberra and Tasmania have also been speaking to China Southern about launching flights to those cities but Mr Zhang indicated there were no immediate plans to fly there.
He said the airline wanted more take-off and landing slots in Sydney and Melbourne and said the carrier, China's largest in terms of passenger numbers, was constrained by curfews in Sydney.
"Another problem is more Chinese airlines are showing interest in Australia so we have more fierce competition."
Read Original Article