Edinburgh-based startup TravelNest has picked up £3 million in what it claims is Scotland's biggest ever seed round.
The business is "an advertising optimisation platform" for holiday rental owners, and allows owners to manage all their listings through a single dashboard which compares and contrast the performance of each channel in order for owner to be able to prioritise their spend.
The portal is free to use for owners, with TravelNest "making a commission from advertising booked through the platform".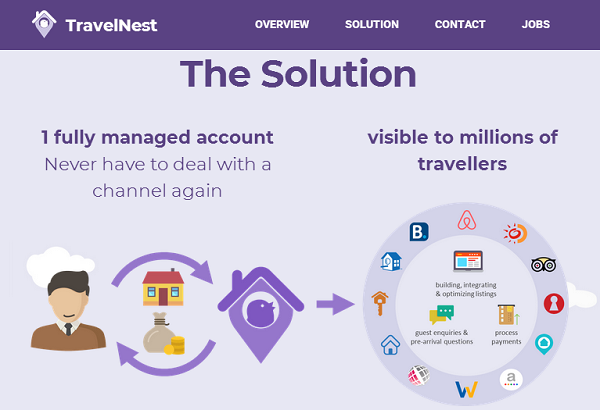 The business launched in 2014 and has 20 members of staff. Its CTO is Alistair Hann, who spent six years at Skyscanner from 2011 to 2016 including five years in the same role. Skyscanner is also based in Edinburgh and its former COO Mark Logan has taken part in the seed round and gets a place on the TravelNest board.
Hann and Logan were both at Skyscanner when Ctrip bought the business for $1.75 billion just over a year ago.
The three funds leading the TravelNest seed round are early-stage specialists Pentech, Mangrove Capital Partners and Frontline Ventures.
It is currently focussed on UK owners but has global aspirations. The release quotes some research from Technavio which says that the vacation rental market globally will be worth nearly $200 billion by 2020.
TravelNest also says that, in the UK at least, 56% of holiday rental dates go unsold due to the complexity required to manage the various listings.
Read original article