Each year, as many as 1 million people have used the online visa application service offered by Ctrip, China's largest online travel platform, since its launch in July 2015, according to Huang Qing, head of Ctrip's visa business division.
Through its online service, customers can fill in application forms online, submit ID photos, hand in scanned versions of their marriage certificate, ID card, passport and confirm all the materials are correct and accurate before they are submitted.
To date, the online travel platform can help tourists apply for visas in 84 countries' embassies and consulates in China, and it also offers visa application reservations to 125 nations and regions.
The internet process also shortens the time needed to complete the application as well as reducing expenses on transportation and paper printing.
"More than 60 percent of Ctrip's online tourism customers applied for their visas on smartphones, and 75 percent of their visa photos are selfies," Huang said.
Becoming a new force in overseas traveling, Chinese tourists have to spend a lot of time and energy on visa material preparations according to the different requirements of destinations.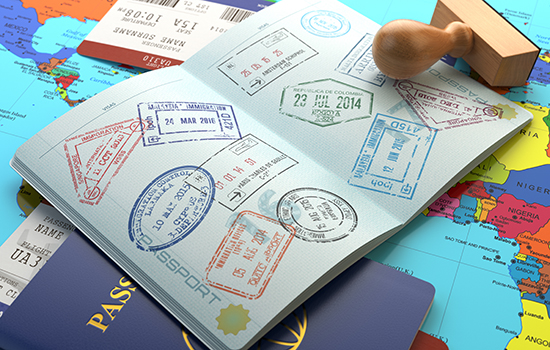 To attract Chinese tourists, many embassies and consulates are looking to simplify the visa application process and audition procedures with the support of technology companies, which can also attract customers by enhancing the overall service, Yang Yanfeng, a researcher from the Chinese Academy of Social Sciences, was quoted as saying by Beijing News.
With the resources of Alibaba Group, Alitrip will be able to automatically fill in the basic information of its customers according to his or her history, and even provide financial records and documents to ease the material collecting process from a couple of days to half an hour in the future, Zhou said.
Outbound market
Online visa application services offered by travel platforms are aimed at the large outbound traveling market from China. As many as 122 million trips were made to overseas destinations throughout 2016, spending a total of USD 109.8 billion, an annual report on Chinese overseas tourism by China Tourism Academy showed.
From January to June, 62 million trips were made to destinations outside China, up 5.4 percent year-on-year, and the whole year growth rate is expected to reach 6 percent, Xu Yi, an analyst from Guolian Securities, wrote.
A modern visa service is regarded as an important step to win customers; in addition, the data collected through the service will enable platforms to come up with more tailor-made products for target customers, said analysts.
Read Original Article