InterContinental Hotels Group (IHG) is extending its franchise business model in the China market to its Crowne Plaza and two Holiday Inn brands, as it looks to accelerate expansion in a country it sees as the largest source of growth.
The company said on Monday that it would seek Chinese operators for Crowne Plaza, Holiday Inn and Holiday Inn Resort hotels, after a successful trial of the franchise model for the budget Holiday Inn Express brand.
"IHG has confidence in the maturity of the industry and the sophistication of Chinese owners, and believes that the market is ready for the franchise model," said Jolyon Bulley, who took on the role of CEO for IHG in Greater China this month, speaking in Beijing at the official launch of the franchise expansion plan.
Under the franchise model, IHG provides licences to franchisees, allowing them to operate hotels under the IHG brand name. The franchisees are responsible for the operation of the hotel while IHG provides regular audits and training to ensure its standards are met.
The model is common in developed markets, with over 80 per cent of IHG's around 5,300 hotels globally operating under franchise models. But in developing countries many hotel brands have been hesitant to adopt the model because of concerns over substandard service from third-party operators.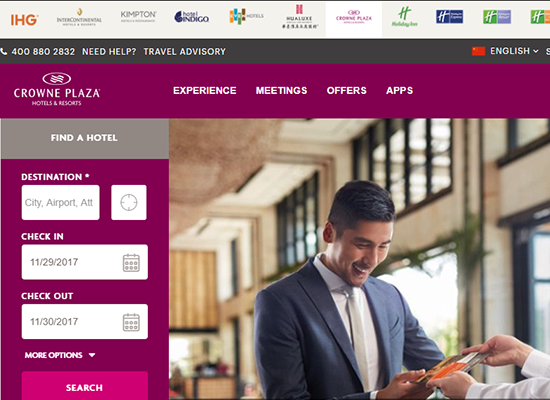 IHG has been operating a franchise model for its Holiday Inn Express brand since last May in a trial. It said the model had proved quite popular with Chinese owners, with 68 deals signed and six hotels already open.
The group has 316 hotels in China, Hong Kong, Taiwan and Macau, and another 285 in the pipeline.
In two of the first franchise contracts, HK CTS Hotel, a subsidiary of state-owned China National Travel Service Group, will rebrand its Metropark Lido Hotel Beijing as Holiday Inn Beijing Lido in late 2018, while IHG's existing Crowne Plaza Beijing Lido will transfer from direct management to a franchise in early 2018.
Both hotels will be managed by Kew Green Hotels, a subsidiary of HK CTS Hotels, and one of IHG's largest partners in Europe.
Read Original Article