The travel industry lies at the forefront of such change, with the region expected to surpass North America in digital travel sales, largely driven by China. In this sector, Asia is leading the field in global online travel shopping growth, but along with it the rise of online travel agents (OTAs) is presenting a robust set of challenges and opportunities for hoteliers in the region.
Recent figures released by Phocuswright at Web in Travel, indicate OTAs in Asia currently enjoy a 70 percent share of online hotel bookings, with reservations made directly on hotel groups websites accounting for less than half of the remaining figure.
It's estimated that hotels receive an average of 75-85 percent of the revenue per booking from an OTA, sometimes even less. And despite their stay on the property, that guest then becomes a customer of the OTA where they booked.
As Phocuswright also points out, consumers are by and large looking for security, convenience and (especially with millennials) the best deals. They therefore look for: i) The ability to lock in their price and pay in local currency; ii) the ability to check out using a preferred local payment method; iii) competitive pricing (this includes pre-paid rates offered on the hotel website in order to lock in the same room at a better price).
Hotels are being challenged to meet the growing demands of customers on their own websites, particularly when it comes to an easy quick and seamless payment processing solution.
Hotel payment process shortcomings
Payment processing within the hotel's own distribution channels presents challenges to many hotel groups in the region. Online, the inability to process payments securely through the hotel's own website has prevented many hoteliers from offering attractive pre-paid rates.
Many hotels are unable to offer best available pre-paid rates right on their brand.com website. Guests who are sure of their itinerary and looking for best pricing are often willing to pay up front in order to save on their room rate. OTAs know this and offer this as often as possible, knowing well how customers enjoy these attractive offers. But if hotels had an up-to-date payment processing capability integrated with their own websites then they would be able to such a service and collect card data and charge on arrival.
Additionally, the user experience for payments should be more guest-centric and offer more options. Depending on the set-up of the hotel website, this may require a guest to visit another site for currency exchange verification, then using their credit card details to hold the reservation; foreign currency exchange concerns and calculations can create confusion for guests. The majority of leading OTAs have addressed this problem by offering customer currency pricing.
Aside from credit card payments, more than half of online shoppers in Asia Pacific use electronic payment such as Alipay, Tenpay, Konbini and Paypal just to name a few. Meanwhile, Asia's rapidly growing number of millennial shoppers is forcing merchants to bring the payment experience mobile -- via smartphones and tablets.
Hospitality merchants who can capitalize on these new trends can win more direct bookings.
Payments and Data Security
On the security front, data integrity issues pose a huge threat to any online merchant across all industries. Security breaches are even more of a threat to trust-based industries than to other industries. In addition to revenue loss, prevention of data breaches and improved Payment Card Industry (PCI) compliance processes will also prevent hotels being exposed to hefty card scheme fines and reputational damage.
With online bookings, ancillary services, property management systems and reservations made through voice and at the hotel directly, navigating the complex payment security landscape is difficult for many hotel groups to do on their own. Manual transactions are being carried out by a surprising number of even large chains, presenting not only a resource-intensive process, but also the (much) greater possibility of human error and data security breach.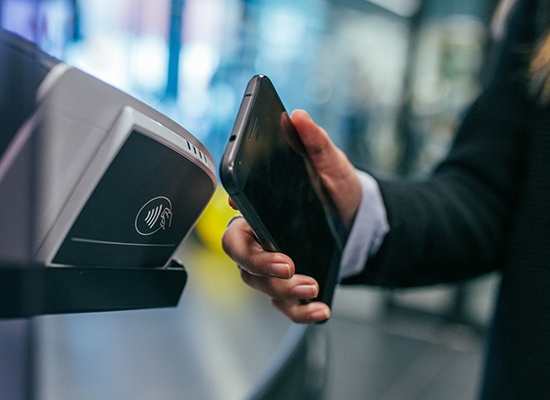 Payment vendors to the rescue
By working with a reliable payment gateway services partner, hotels can eliminate a lot of these manual transactions and provide the necessary levels of security demanded by guests.
Payment vendors can provide hoteliers with a payment solution at all touch points, allowing them to cultivate customer loyalty, gain trust without threats, get more revenue per booking and meet their guests' changing expectations. For example, payment providers can partner with leading security companies to offer a voice channel solution for payment processing. With this solution, customers enter their long credit card number and 3-digit security code with an agent using their phone keypad. Tokenization, card scheme surcharging, BIN look-up and recurring payment are all supported and card data is neither perceptible to agents nor stored in the call recording.
Additionally, payment providers with a strong presence in both the eCommerce and POS (point-of-sales) payments business can offer both online and physical world payment solutions.
As social media platforms evolve, so will payments within apps such as Facebook Messenger and WeChat will develop. Sophisticated messaging bots, allow hotel groups to leverage payment technologies in new messaging environments and provide enhanced, guest-centric transactions on their websites.
Gamified check out experiences are just beginning to appear within a small number of eCommerce sites and are expected to really take off in the next few years. Providing an incentivized check out whereby guests can spin a wheel to receive an extra add-on at the hotel, for example, or can win extra loyalty points, can make the booking experience not only enjoyable, but offers the hotel booking process a leg-up on what is provided by an OTA. Preliminary data shows significant conversion increases (+/-15%) among eCommerce customers.
The Future of Payments
With the right payment partner at their side, hotel groups have the possibility of leveraging numerous trends that will affect the travel in the coming years, creating new shopping expectations, delivering new experiences and developing relationships with new customers.
In hospitality, payments as we know them began rather simply: with credit cards and occasionally with cash.
Cultural preferences stimulated a range of alternate payment methods to emerge across the Asia Pacific region including Tenpay, Alipay, Konbini and PayPal. These increase convenience for online shoppers and enabled a wider demographic of consumers to shop online. Today with the proliferation of mobile adoption in the region, payments are evolving rapidly and offering both hoteliers as well as consumers more options to reach their goals.
Read Original Article