Chinese carriers, including China Southern Airlines, Hainan Airlines and Juneyao Airlines, will need more than 100,000 new pilots over the next two decades, according to forecasts by planemaker Boeing, as air travel takes off with increased prosperity in the world's second-largest economy.
China trains around 4,700 new pilots a year at home and abroad, according to the Civil Aviation Administration of China (CAAC), but the industry's sharp growth has left it short of captains with several thousand hours flying experience.
Pilot recruitment firms have flocked to Hong Kong hoping to attract established pilots from loss-making Cathay, which has this year axed 600 jobs in its biggest round of staff cuts in almost 20 years.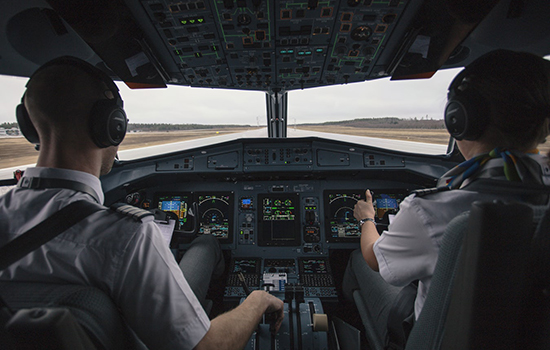 While Cathay is not firing any of its 2,500 Hong Kong-based pilots, it has warned of cuts next month to their housing allowances, which for some veteran captains can be worth up to HK$100,000 (£9621.38) a month.
Some Cathay pilots - who are widely regarded as among the industry's best-qualified and highest-paid - say cuts could price them out of living in one of the world's most expensive cities. Many are expatriate Australians, Americans and Britons.
Some Chinese airlines are offering tax-free pay packages of up to USD 314,000 a year, according to job ads. That's roughly in line with what Cathay captains can earn now, before any allowance cuts. The airline is also looking to reduce pensions and increase productivity.
Read Original Article