With the Internet of Things at its disposal, Marriott set out to design and build a prototype hotel room from scratch with features that would adapt to the guest's preferences.
The room runs on an app, and many features can be voice-activated as well.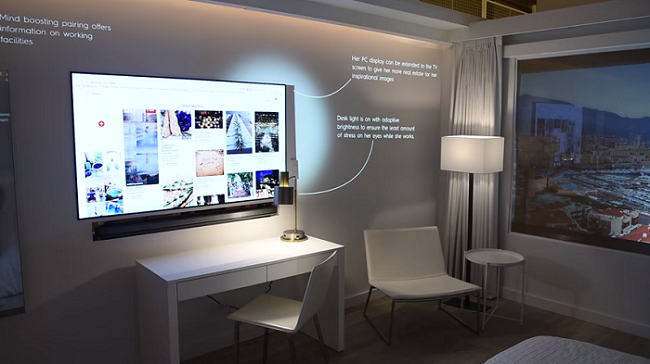 Talking to a room might seem a bit weird, but it can be quite gratifying. A guest can ask the virtual assistant for a wakeup call, request a yoga session that appears on a full-length mirror and ask the shower to start, set at the desired temperature – all before getting out of bed.
To create the room, Marriott teamed up with Samsung and Legrand, a specialist in power, light and data solutions that bring power and connectivity to previously untapped locations.
How soon will the hotel room of the future be ready for guests? Marriott says travelers will start to see elements of the technology in hotel rooms within the next five years.
Read original article