Meituan expects revenue to hit USD 5 billion this year, double the level of 2016, and to break even as a group, details which haven't been reported previously.
With 90% of the businesses' user traffic coming from Meituan's own apps, Meituan has emerged as an independent force. Only 10% of Meituan's traffic is from Tencent's WeChat, the popular social network that is one of Meituan's biggest backers, according to Chen Shaohui, Meituan's senior vice president in charge of strategy.
Meituan said it has halved its losses since last year in food delivery, which accounts for half of the company's business. Other segments, including travel booking, restaurant reviews and services such as ordering massages, beauty appointments or arranging plastic surgery, are profitable, Mr. Chen said. He added that there was no timetable for an initial public offering.
Software for Small Shops
One of the most significant pilot projects Meituan is developing is its enterprise planning software targeting China's mom-and-pop shops. The company aims are ambitious: It hopes to have half the five million merchants who sell through Meituan adopt the business software over the next two years to manage sales, supply chain and payments, up from about 10% now, according to Mr. Chen. Meituan has mobilized sales and business development employees in hundreds of cities to focus on the new business-to-business strategy, he said.
The move into offering business services has some similarities to Alibaba's own successful strategy of selling services to the merchants on its online marketplace. There is the potential for Meituan to further cut losses in food delivery if more restaurants start paying for such extra services. At the same time, getting businesses to use its enterprise software locks them into a long-term relationship with Meituan.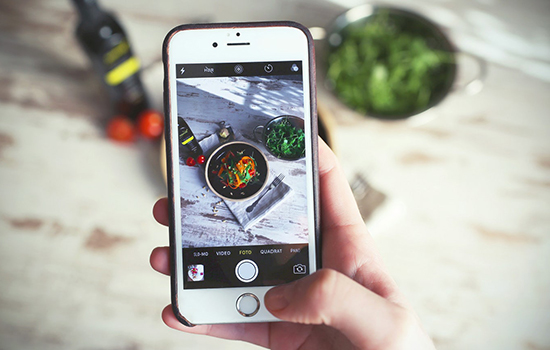 Ride-Hailing Test
Earlier this year, Meituan started testing ride-hailing services in the southern city of Nanjing and has obtained licences in 10 cities, including Shanghai. That puts Meituan in competition with Didi Chuxing, the ride-hailing app second in value only to Uber. Didi defeated its competitors in China after costly subsidy battles.
Meituan has started a short-term apartment rental service, called Hazelnut B&B, where its faces domestic startups including Tujia and Airbnb. It is going into the internet of things sector with the development of a smart lock for hotels and short-term rentals.
And it has embarked on offline retail with a supermarket. Meituan is expanding its business from just food to the broader category of perishable goods including flowers and pharmaceuticals.
International Expansion
The company has been looking at possibilities in other countries closely for two years, with a focus on Southeast Asia because the two markets are similar. Mr. Chen said Meituan's business model could only work in places with densely populated urban areas and an emerging middle class similar to China.
The company met with many startups, including Go-Jek, Postmates, DoorDash and Deliveroo, and is thinking about opening an office in Silicon Valley, according to Mr. Chen.
It is unclear whether Meituan can fend off challenges from Alibaba and other formidable rivals.