Chinese conglomerate Dalian Wanda Group, once a serial acquirer of overseas assets, is offering to sell all five of its large-scale projects in Britain, the US and Australia to a single buyer for an estimated USD 5 billion, as Beijing tightens control over companies' offshore investments.
It is the latest move by Wanda, owned by billionaire Wang Jianlin, to offload assets as the central government ramps up pressure on the company to curb offshore expansion and reduce its debt levels.
China has been urging mainland firms to exercise caution in their offshore deal making. The government has imposed controls over outbound investment in property, hotels, entertainment, sports clubs and the film industry.
Potential investors have been approached by representatives of Wanda looking to sell all five projects in one go, according to two people familiar with the matter, who did not wish to be identified.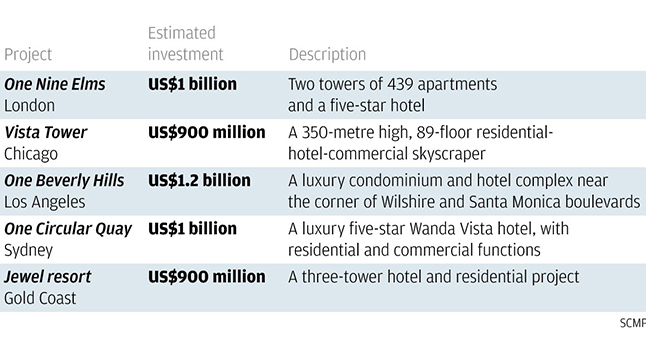 The UK project up for grabs is One Nine Elms, a two-tower residential and hotel development currently under construction in London. The USD 1 billion development was acquired by Wanda from UK-based Green Property in 2013.
In the US, Wanda plans to sell its Vista Tower, which will be Chicago's third-tallest building when it is completed in 2020, and a USD 1.2 billion luxury condominium and hotel complex near the corner of Wilshire and Santa Monica boulevards in Beverly Hills, California.
Also on the list are Wanda's Australian assets – the USD 1 billion Circular Quay flat and hotel tower in Sydney and the USD 900 million Jewel project, where has three towers with 512 flats and a 169-room resort on the Gold Coast.
Read Original Article