"China is ahead of the rest of the world in various fields-including artificial intelligence, unmanned aerial vehicles, electronic payments and so on. Thanks to this rapidly developing environment, we were able to achieve our goal ahead of schedule and now we're ready to set the next one," said Tan Tze Shang, managing director of Ascott China.
A 100-percent Capita-Land subsidiary, the company owns brands like Ascott, Citadines, Somerset, Quest The, Crest Collection and Lyf. It operates over 18,000 serviced residences in China, a market it entered from Tianjin in 1998.
Since then, it has spread to 23 properties in six cities in northern China: Beijing, Tianjin, Dalian, Shenyang, Harbin and Handan.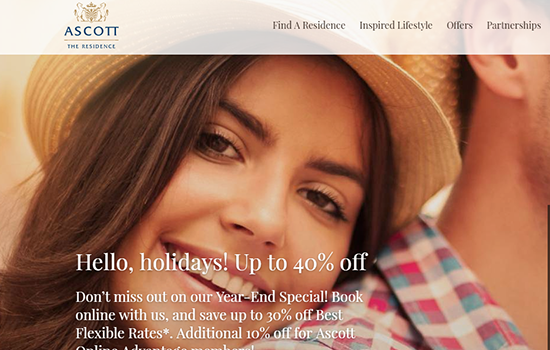 Ascott's first cooperation project with Riverside Group went into full operation recently in the national capital, making Beijing the first city in the world to have three Ascott properties.
Xiao Ya, an upcoming online customer-service robot, is expected to provide several services in the near future, including leading the guests to their rooms or other areas, refilling room supplies, delivering packages, conducting voice-based online dialogue and patrolling.
Outlining Ascott's future plans in China, Tan said: "We will accelerate our business development and continue to expand in first- and second-tier cities such as Wuhan and Hangzhou, to increase our product lines.
"We'll also accelerate our process of increasing the product lines. Our new brand Lyf is designed specially for the millennials. Its first property in the world would be opened in Shenzhen next year."
Read Original Article