Guided by this highly efficient Plan with foreseeable outcomes, the Chinese government aims to deliver inflight internet service to 500 million passengers by 2022, positioning itself on a par with the United States.
Chinese society has undergone enormous changes since its Reform and Opening-up roughly 40 years ago. The change is particularly conspicuous in the internet industry, as is seen in its 751 million internet users – 1/5 of the world's total. Chinese internet penetration rate has reached 54.3%, a 4.6 percentage points higher than the global average. China has 700 million mobile Internet users with an annual growth rate of 5.9%, and an overwhelming 95.1% of its internet users are on their mobile devices.
Global finance and technology has entered the China-US double-wheel driven era called 'G2', which has seen a spate of outstanding internet firms such as Baidu, Alibaba and Tencent (commonly referred to as 'BAT'). Unlike the popularity of the internet, the development of China's inflight internet began relatively late, thus somewhat lagging behind the United States. The Chinese government recognises this situation and has started to actively put into practice this newly-formed Plan.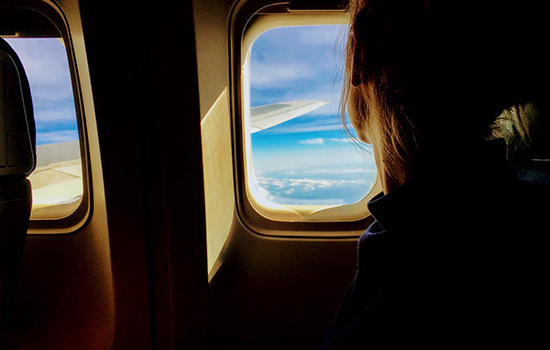 There are currently about 55 airlines around the world that provide inflight internet services. Of the 4000+ Wi-Fi-equipped aircrafts, more than 80% are now serving in North American airlines. As of 2016, more than 78% of flights provide cabin Wi-Fi service in the United States, followed by Europe and the Middle East, with Asian airlines still falling behind. The United Airlines fleet has a Wi-Fi penetration rate of 100%, followed by Delta Air Lines (95%), Emirates (87%), JAL (77%) and Lufthansa (70%). According to the research finding of OnAir, a Swiss research company, 75% of airlines plan to invest in inflight Wi-Fi services for their passengers, and 70% of the airlines are now investing in inflight internet service training for their employees.
Since the first Air China aircraft with inflight Wi-Fi made her maiden journey, China now has only 140 Wi-Fi-enabled aircrafts in operation, representing only 6% of the total size of China's civil aviation fleet, which means each year nearly 500 million passengers are not connected to the most basic internet services during their flight. The Chinese government has taken note of this strong demand and realised that when the core technology is withheld by the Western countries, its information and data are exposed to substantial security risks.
Read Original Article