As the world traveler's preferred destination for luxurious shopping, DFS is taking travel retail one step further by integrating the most popular and preferred choice of payment, WeChat Pay, used by one billion Chinese consumers, who will enjoy the same payment experience by just scanning a QR code to make a payment when traveling abroad as they do in China. The cross-border payment solutions allow Chinese consumers to purchase a variety of DFS' products via their WeChat mobile wallet with Chinese Yuan.
DFS offers a selection of exceptional products from over 700 of the most desired brands - including LVMH Group brands - as well as personalized high-end services, putting it in an excellent position to capture the tremendous momentum seen in this channel. DFS operates stores in 13 major airports around the world, providing the ultimate convenience for customers as they travel to and from their destinations, as well as offering downtown T Galleria stores in 18 iconic cities, serving as luxury shopping destinations unto themselves.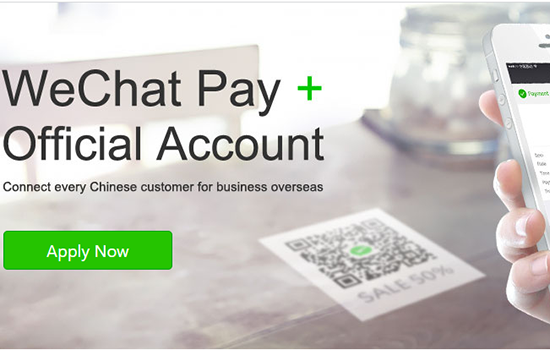 "Travel retail is a major growth engine driving the luxury retail sector today, and partnering with CITCON to accept WeChat Pay in multiple payment scenarios allows us to provide an integral and seamless payment experience that Chinese consumers are familiar and comfortable with," said Mike Osorio, Region President Americas, Pacific Islands, Japan at DFS Group.
China has been the world's number one outbound tourism country for four consecutive years, accounting for over 13% of the total tourism revenue globally. The United States has been one of the most popular destinations for Chinese travelers. In 2020, five million Chinese travelers are expected to spend USD 80 billion in the United States. Travel retail is worth about 15% of the broader personal luxury goods market, and the global value of travel retail itself is set to reach USD 85 billion by 2020. Chinese consumers will remain one of the biggest drivers of growth in the global luxury market in the foreseeable future.
Read Original Article