Tech-enabled vacation rental management company Vacasa has closed a Series B round worth $103.5 million, with CEO Eric Breon saying that the focus now to scale up inventory in the US and internationally.
The Series B round was led by Riverwood Capital with existing investors – Level Equityand Assurant Growth Investing – involved. Another new investor, NewSpring also contributed.
The Series B round, which Vacasa says is "the largest funding round in the industry to date" follows on from its $40 million Series A which closed last November.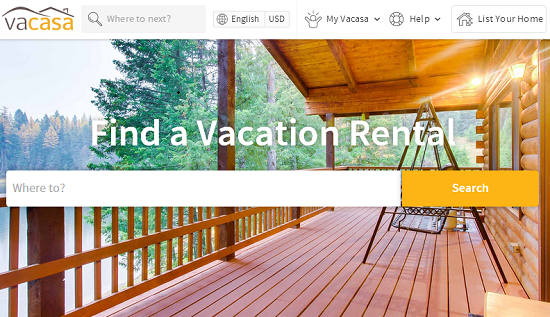 CEO Eric Breon told tnooz that Vacasa has been working on developing its proprietary platform which serves the day-to-day management of guests on-site and maintenance of the properties, as well as the distribution.
Vacasa sells direct to the consumer via its vacasa.com site, and also has distribution partnerships in place with brands such as Airbnb and HomeAway. Breon said that 40% of sales are made via its own site with the balance through third parties.
Vacasa has reached 6000 properties through a mix of organic growth and acquisition. It has bought some 60 small businesses to grow its reach in specific destinations, and with $100 million in the bank it is in a strong position to buy access to more inventory.
Read original article