Home
>
>
Ctrip adds local food experiences with VizEat partnership
Ctrip adds local food experiences with VizEat partnership
Users of Ctrip's app will now have access to VizEat's immersive food experiences with locals through Ctrip's newly launched 'Party Animal' (LvTuJuHui) category located within Virtual Tour Manager.
Travellers using Ctrip can now add VizEat's local food experiences to their trips, such as a rooftop party in Barcelona, a market tour in Paris or a fusion dinner in New York, to immerse themselves in the culture of their chosen city. The inclusion of VizEat's services within the Ctrip app will contribute to a wider portfolio of activities available to Ctrip users.
VizEat's 25,000 hand-picked local hosts in over 130 countries welcome travellers into their homes for original and authentic culinary experiences that create lasting memories of a city's food and culture.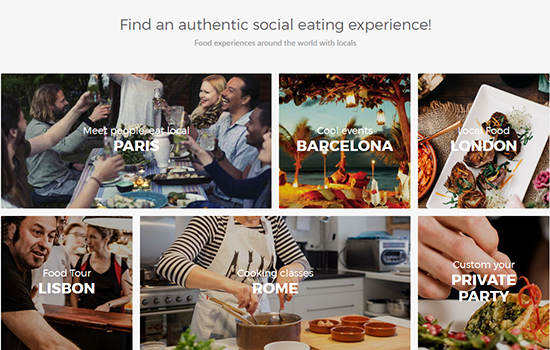 VizEat Co-founder and CEO, Jean-Michel Petit said, "We are very excited to be announcing our partnership with Ctrip. 86% of Chinese travellers would like to have a food experience at a local's home during their trip abroad. The partnership will provide travellers across Europe and around the world with a variety of immersive food experiences that authentically enable them to live like a local."
Ctrip Product Manager of Virtual Tour Manager, Zhang Yuan stated, "In Europe, social dining is so popular nowadays, we are very excited to work with VizEat to introduce authentic travel experiences to Chinese tourists. Both of us agree that the most unforgettable travel experience is meeting local people by sharing a moment with them. It is a perfect way for Chinese tourists to discover real local culture."
Read Original Article