Hundreds of millions of China's newly flush middle class took to road, river, and rail for the country's extended National Day and Mid-Autumn Festival after the eight-day holiday prompted a tourism boom.
Some 710 million trips are expected over the holiday, known as Golden Week, according to forecasts by the China National Tourism Administration, and tourism revenue has risen 10% as people spend their newfound cash at hotspots around the country. According to the Xinhua news agency, 114 million tourists spent a total of 94 billion yuan (€12 billion) just on Monday.
China's tourism market was worth 4.69 trillion yuan (€600 billion) last year, and rising incomes have made a big difference. China's leisure industry has grown 10% every year since 2011, even while the broader economy is not growing as fast.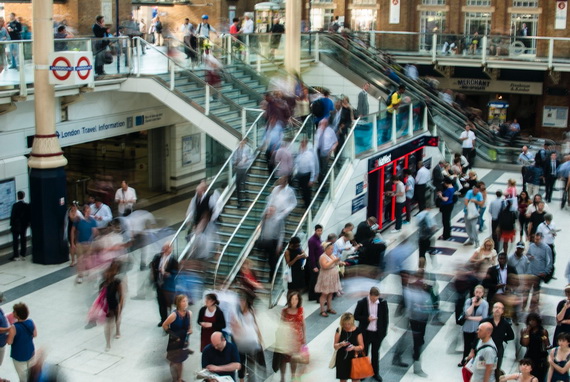 This has been driven by the easing of travel restrictions, both domestically and overseas, in the past two decades, which has made tourism an option for many families.
A study by the consultancy McKinsey forecasts that by the end of this decade, nearly 400 million Chinese will earn between 60,000 yuan to 229,000 yuan (€7,670 and €29,270) annually, qualifying them as middle-class.
The holiday is a full week this year because the mid-autumn festival coincides with the October 1st National Day holiday. The other Golden Week is at Chinese New Year during the spring, a time when people tend to go and visit relatives rather than go on vacation.
There were 15 million train journeys made on Sunday alone, according to a report in the China Daily, a new record. The whole holiday travel season, which includes days before and after as people return from visiting relatives in the countryside, is set to see a total of 130 million rail trips.
All in all, 560 million road trips and 15.9 million trips by water are expected, according to the ministry of transport.
A massive traffic jam on the airport motorway at the weekend in Guangdong province led to nearly 1,000 travelers missing their flights at the Guangzhou Baiyun International Airport.
In China only about half of employees receive paid leave, which means holiday trips are concentrated on the Golden Weeks.
Gong Jian of the Wuhan branch of China Tourism Academy told the China Daily that if more people had paid leave, they could choose when to go on holiday themselves. Also the weeks should be broken up into more public holidays.
Read original article