Home
>
>
Chinese travelers embrace free independent travel and share economy
Chinese travelers embrace free independent travel and share economy
The Chinese travelers' growing appetites for free independent travel and share economy are reshaping Australia's tourism industry.
The days of taking in the sights from the safety of a tour bus are coming to an end, being replaced by a new class of Chinese world travelers, eager to embrace and engage in new experiences. The travelers are motivated by experiences that differ completely to everyday life and where there is an opportunity to learn: different customs, cultures, languages, cuisines, scenery, and activities.
For brands and organizations in the travel, hospitality and retail sectors in Australia, some of the more significant trends underpinning this shift bring to light key opportunities in the travel purchase cycle.
Chinese appetite for 'free, independent travel'
While group travel has traditionally provided a much-enjoyed safety net, the trend is turning toward Chinese travelers seeking the spontaneity, adventure, and flexibility that comes with free, independent travel (FIT).
The pure FIT traveler is often part of the younger demographic. They plan their holiday themselves and enjoy venturing solo beyond the cities into regional Australia. Yet there is a middle ground in the fast-growing semi-FIT segment. The semi-FIT traveler is keen for some aspects of travel to be organized, as long as they have the freedom and flexibility to explore and discover something on their own.
Increasingly, Chinese FIT and semi-FIT travelers want to do self-guided holidays in Australia with family and friends. The opportunity for the Australian travel industry therefore is to respond and create appropriate packages with pre-booked accommodation and flights but flexible itineraries.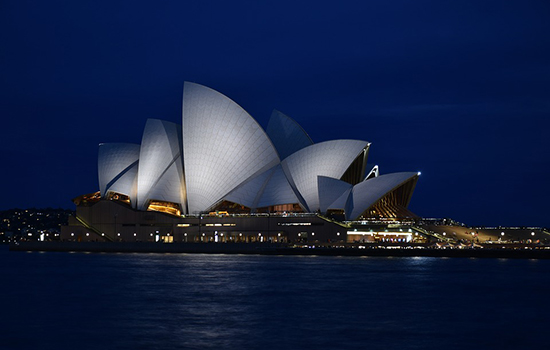 Embracing the share economy
China is leading the way globally with share economy adoption, which in 2015 was worth USD 299 billion, and is expected to grow 40% by 2020. Share economy accommodation already accounts for 13 million travelers – about 10% of Chinese outbound travelers each year.
What the Chinese traveler likes about the share economy is the interaction with local people and the chance to have new experiences. Given the trend in China toward a cashless society, Chinese travelers are well-accustomed to online bookings and will appreciate Australian businesses that accept payment through UnionPay, Alipay and WeChat.
For tourism boards, the popularity of the share economy is great news. It's the small towns and communities that can really benefit, simply because having people share their homes brings in the potential of greater numbers of travelers. This brings in good business, not just for the individual hosts, but also for the community at large as travelers explore restaurants, cafés, and touring services.
Sharing the love
Chinese travelers are highly digital and socially engaged, and digital platforms along with word of mouth, are highly influential on holiday decisions.
Despite efforts there is a lack of cut-through in advertising Australians offer, creating a barrier to Chinese travelers visiting Australia. Having a cohesive and greater presence on social media and apps like WeChat, Weibo and Ctrip will help make Australia more relevant.
Read Original Article