Alice, a startup that sells operations software to hotels, has raised $26 million in a Series B funding round led by online travel giant Expedia.
The move makes Expedia a majority shareholder. But New York-based Alice will remain an independent brand and will not change its day-to-day operations, the companies say. The round brings Alice's total funding to $39 million.
Alice, one of Skift's Top Travel Startups to Watch in 2017, began life in 2013 as guest-facing concierge messaging app named after the housekeeper on the 1970s TV show The Brady Bunch. It has since evolved into software that aims to provide the first unified platform for a hotel to run its entire back-end operations, such as housekeeping and customer service communication.
While the company has talked this game for a few years, what's changed in the past 18 months is that it has finally executed on the vision, said chief executive and co-founder Justin Effron. The company "is now at a completely different level," when it comes to putting into place a set of tools that are broad and comprehensive and that are responsive to what hotels have said their needs are, he claimed.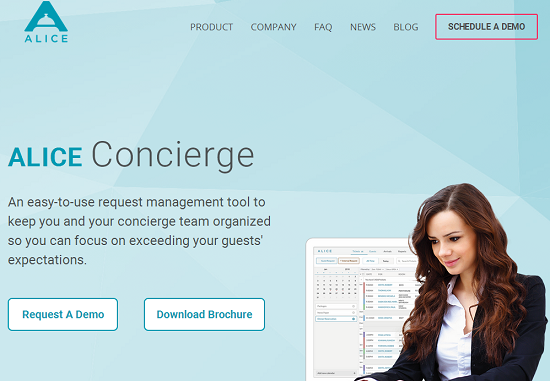 A key part of Alice's system is its ability to let guests, front-of-house workers, and back-of-house staff communicate and track requests.
Since May, the company has doubled its platform usage. It now processes more than 50,000 requests a week, up from the 10,000-a-week pace it had a year ago. The company anticipates hotels will handle more than two million requests on its platform over the next year.
The number of customers is also increasing, though not at the same rapid pace. Alice has more than doubled its count of hotel clients this year.
Expedia's interest in Alice suggests that the online travel company is curious about possibly providing more back-end software services for the hotels that use it to market and distribute their inventory globally.
Many in the industry will be curious about whether Expedia will move deeper into offering hotel tech services.
For now, Alice is focusing on its own growth. The 60-employee startup plans to use the fresh funding to hire across departments. It also expects to make an unspecified "significant" announcement "within a few weeks."
Read original article