Hyatt Hotels & Resorts has made yet another acquisition in the wellness space, part of an effort by the company to invest in what CEO Mark Hoplamazian has called "adjacent spaces."
This time, the company Hyatt has purchased for an undisclosed amount is Exhale. The company, founded in 2002, has 25 locations throughout the United States and the Caribbean, which offer boutique fitness classes and/or spa services.
In January, Hyatt announced it acquired Miraval Group, a wellness resort, and spa company for $375 million with plans to integrate the Miraval brand into Hyatt's portfolio through experiences, amenities, and exclusive offerings to loyalty members. The acquisition also covered the development of more Miraval-branded resorts.
The majority of Exhale's locations are in major urban markets like Los Angeles, New York, and Miami, but Hyatt hopes to expand them to more resort settings, too.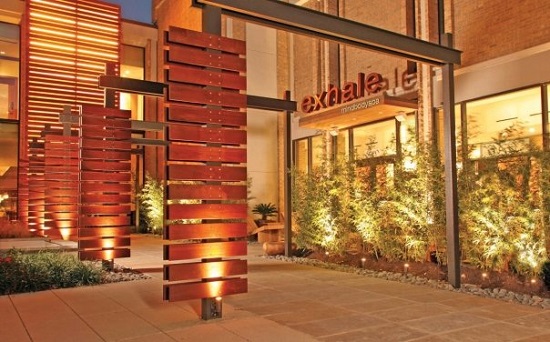 A possible blueprint for how Hyatt may choose to incorporate Exhale into the guest experience may come from another one of Hyatt's "adjacent space" investments: alternative accommodations platform Oasis. In some locations where Oasis operates, its guests have special access to fitness classes and memberships near their home stay. It's possible Hyatt may be thinking of doing something similar with existing locations of Exhale and Hyatt properties.
Now that wellness is considered mainstream in luxury and upscale hospitality, Hyatt isn't the only company investing heavily in this space or related areas.
In December, AccorHotels announced it had formed a strategic partnership with Banyan Tree, a Singapore-based company known for its luxury properties and spa offerings. And in May, Hilton announced it was testing a new room design that brings the gym directly into a guest's room.
Still, it'll be very interesting to see exactly how Hyatt incorporates its two new wellness brands into the Hyatt guest experience, whether on site at its hotels, in the cities where the company has hotels, and through its loyalty program.
Read original article