Seven pairs of bullet trains – named Fuxing, which means rejuvenation – will soon start operating, Thepaper.cn, a government-controlled news website, reported on Sunday.
The Beijing-Shanghai line will start on September 21, while operation in the Beijing-Tianjin-Hebei area starts on Monday, state media CGTN reported.
China has spent an estimated $360 billion on high-speed rail, building by far the largest network in the world, according to an AP report.
China's bullet trains and railways are now a key product for Beijing to sell to other countries, especially under the "Belt and Road Initiative".
By last year there was about 22,000km of high-speed line, or about two-thirds of the world's total. The central government now plans to boost that to 30,000km by 2020.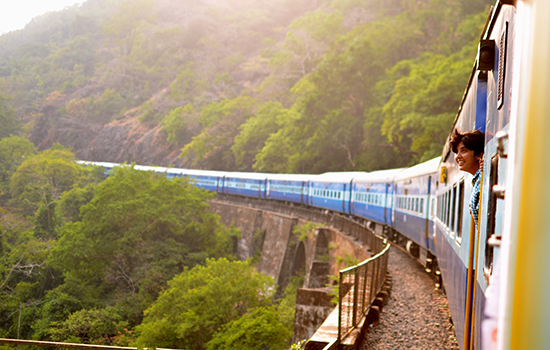 As for the application of trains in the tourism sector, rail travel is also moving full speed ahead.
Heilongjiang province has also launched a tourism train to draw Beijingers, while Hubei province is offering such routes to Xinjiang.
The number of train travelers who booked tours through Tuniu rose 113 percent in the first seven months of 2017, compared with the same period last year.
People ages 26-45 represent a major force and account for 40 percent of all rail travelers. Passengers over age 55 account for 20 percent, the report says.
The Yangtze River Delta has seen the most rail passengers. It's expected to receive 116 million this summer, 10 million more than during the season last year, the Shanghai Railway Bureau reports.
Rails connecting China to Thailand and Myanmar are under construction.
Read Original Article