The travails of the industry were driven home yet again on Tuesday when Hertz reported its third straight quarter of red ink. The 63 cents-per-share adjusted loss for the period that ended in June was worse than the lowest analyst projection in a Bloomberg survey. A day earlier, Avis cut its earnings projection for the full year.
To be sure, the industry's tough times may have more to do with mismanagement than Uber, Lyft or new mobility companies delivering a glancing blow. Hertz in particular built up a bloated fleet of too many cars to rent. To keep those vehicles generating revenue, the company had to drop rental rates.
The companies have had to slim down their fleets at the worst possible time. Millions of vehicles are coming back off leases from when the U.S. auto industry was on its years-long growth spurt.
That big supply is making it difficult to sell old rental cars in the used market. Hertz's moves to shed cars quickly have accelerated depreciation rates for the rental industry.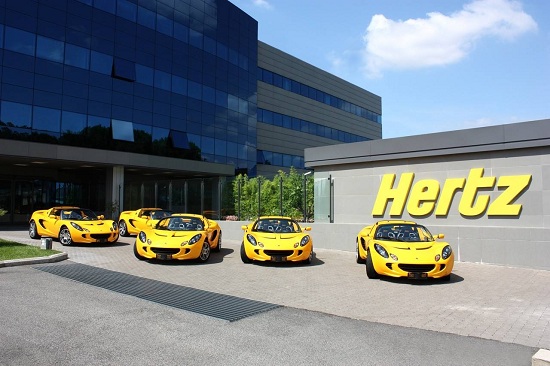 The progress the CEO described led to a day of respite Wednesday for investors who had watched Hertz shares plunge 72 percent from their high point over the last year, reached last August. The stock surged the most intraday since 2009 and was up 15 percent to $16.47 as of 10:25 a.m. in New York.
As the companies struggle with managing the core business, Hertz and Avis also are going to have to navigate a hazy future. Whereas the harried business traveler has to schlep bags to a bus, ride that to a rental counter, wait in line, get the car, inspect it, sign the papers and then drive off, ride sharing allows people to click an app and get picked up.
At this point, Uber and Lyft have only taken about 3 percent to 4 percent of revenue from car-rental companies, mostly from business done at airport counters, estimates Hamzah Mazari, analyst with Macquarie. Bearish investors think they can steal 25 percent, Mazari said, though he expects more like a 5 percent to 7 percent cut.
In rough numbers, he estimates Hertz and Avis could each lose $200 million in revenue. Each company now brings in about $8.6 billion a year.
In the near term, according to Avis CEO Larry De Shon, falling used-car prices that have made the resale of out-of-service rental cars costly are starting to stabilize and rates for rental cars are picking back up. In the long run, he has a plan to stave off increasing competition from the likes of Uber and the looming threat from self-driving robotaxis.
Read original article