St. Louis-based Hoperator, a live chat and social messaging platform which increases lead conversions and guest loyalty for independently owned travel and hospitality businesses, made its public launch last month.
Co-founder Michael Foltz and Chris Douglas officially started Hoperator in December of 2015 when it earned $250,000 in Angel Investments to build the prototype. It went into beta in October of 2016 with a handful of hostels located in Venice, Italy. Earlier this year, the company acquired $1M in Series A funding from St. Louis-based, AI software company, Veteran Technology Group, and Hoperator found roots in St. Louis.
Hoperator works by embedding a live chat component onto a hotel's website. Their core customers are independently-owned boutique hotels and hotel groups that own or manage other hotels.
"We launched initially focusing on the independent traveler market like hostels, small hotels and budget accommodations, and we started to get some interest on the hotel side of things pretty quickly," said Douglas. "We decided we needed to move in that direction so we landed a partnership with a hotel technology provider in Europe that services a few hundred boutique hotels [and we integrated] with their software."
The co-founders think that online travel booking technology is relatively old and hasn't experienced much innovation in recent years.
"The features and functionality really resonate with the hotels and the potential guests that engage with it," said Douglas. "Once people book and they stay at the hotel, we keep them connected to the hotel staff via messaging."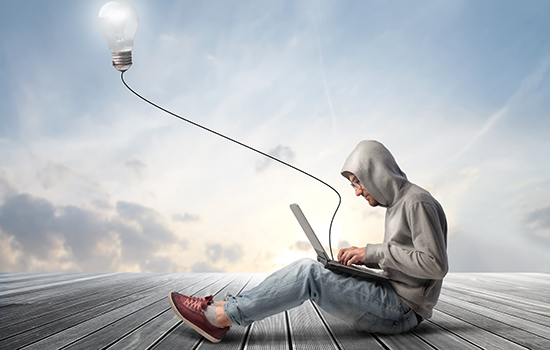 While millennials are pushing the number of international trips to an all time high, the booking and planning processes are still very disconnected, resulting in one of the highest abandonment rates of all e-commerce experiences at 81.6%.
"That was one thing Michael and I really focused on when we created Hoperator. We looked at things that were working to increase conversions," said Douglas. "With the rise of real-time, on-demand connectivity, we looked at live chat and […] noticed that in the traditional e-commerce experience, just implementing live chat at the point-of-sale can increase conversions by up to 30%."
Hoperator just launched but they're already working on future plans.
Aside from partnership integrations and more robust analytics, we're working on developing our AI, we're adding integrations with Facebook Messenger, skype, SMS, email, etc. so that businesses can use Hoperator to manage all of their communication channels," said Douglas. "We're also working with a partner to allow a business to chat with visitors on an OTA's website."
Read Original Article