Home
>
>
The rise and fall of China outbound travel to South Korea
The rise and fall of China outbound travel to South Korea
China outbound travel is booming and has a long way to go before maturity. Individual destinations should pursue the market, but be cognizant of the risks.
South Korea inbound travel from China had been flourishing as recently as early 2017 with average monthly growth in the 40%-50% range and share of travelers at 45%. However, on March 2, 2017, China stated it would ban group travel to South Korea in response to South Korea deploying the U.S. THAAD missile system.

After this happened, travel to South Korea from China plunged with it down 40% and 67% in March and April. The Korea Tourism Organization (KTO) has not yet released data for May and June, but we suspect a similar pattern of steep year/year declines.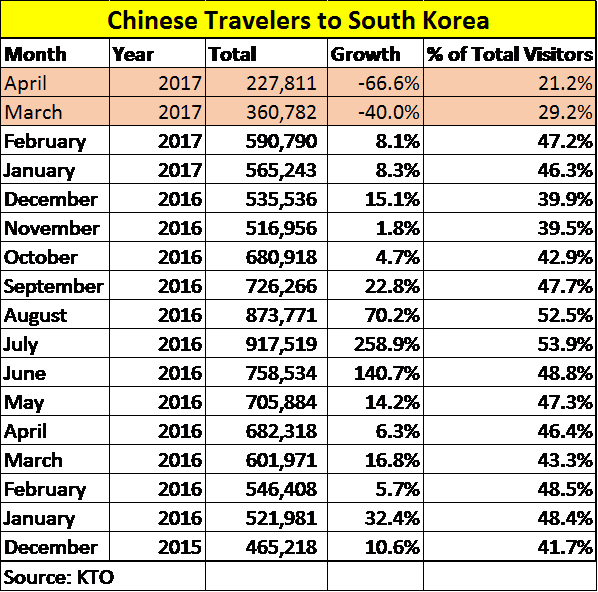 There is justifiably a lot of excitement about the outbound China travel opportunity. As a whole, it is immense and growing, but individual destinations must be careful relying on China for sustainable growth as a macro or geopolitical shock can change things quite quickly. The opportunity should be pursued, but investments should be made carefully in sustainable and variable cost areas.
Read Original Article