North America-based Fareportal, best known for hybrid-model OTAs CheapOair and OneTravel, is looking to expand into Europe and Asia and is flexible on how best to achieve this.
Fareportal founder and CEO Sam S. Jain told tnooz:
"We have clear mission in that we want to be a global flight OTA, but we are flexible on how we get there – we're open to acquisition and partnerships but we think we can also grow organically in new markets."
Fareportal is active in the US, Canada, Mexico and the UK.
Just over a year ago, Fareportal acquired German metasearch site TripCombi for an undisclosed sum. Jain said this deal was a great acquisition for Fareportal on a number of levels. "We like the data science background, the fact it develops its own software, that it is a young team and that it had a proven product."
Of specific interest to Fareportal was TripCombi's proprietary algorithm, which can combine multiple airlines – including full-service and low cost carriers – to create itineraries that are not found in the GDS.
Jain described TripCombi as "geo-agnostic", meaning that the data science underpinning the tech can be applied across different markets. He said that tech from TripCombi has been integrated into the platform supporting its flagship OneTravel and CheapOair brands in the US.
He added that Fareportal also learnt a lot from integrating the TripCombi tech and team into the parent organisation.
So while TripCombi appears to have been a tech-led acqui-hire which happened to be based in Europe, the precise branding for the European push is to be decided. But whatever marquee is used, Jain is confident he can crack Europe, while being under no illusions about the challenges.
He said:

"Europe is an attractive, mature market. Consumers are generally brand agnostic, which makes it a particularly competitive market. But we will be entering the market from a position of strength, and think our hybrid approach will appeal to European travellers."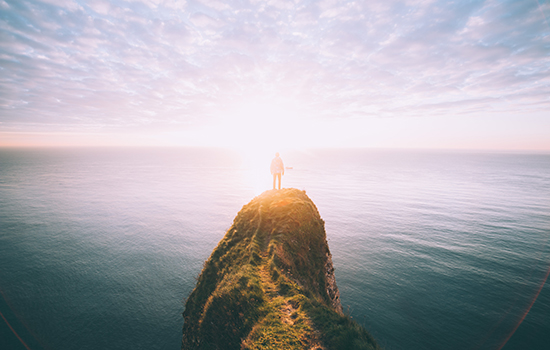 The hybrid approach is based around Fareportal's call centre – the websites still carry the phone number on every page. Jain believes that this approach, which might have seemed counter-intuitive when launched, is one of the reasons for its success in the US.
"Generally, people like to say how simple air travel is, but in reality it isn't. Flights get cancelled and routes and timetables rescheduled, sometimes the traveller needs to make changes, there can be multiple connections, different fare rules, terms and conditions."
But what has really added to the complexity, and the need for there to be an agent on hand for customers to talk to, is the rise in ancillary products, unbundling and fare families.
"Our model has succeeded in the US because while we have built a platform capable of self-serving passengers where possible, we have also built it to cope with complex problems that need the input of a travel expert."
He believes that this hybrid approach will resonate in Europe, and that its proprietary platform can be the basis for its global plans.
"The hybrid model will help us in Europe and beyond. We are nimble and scalable – and we think that 70%, 80% of what we need for Europe we already have, and we will have local product managers in new markets to ensure we provide a customized and appropriate experience."
Like its early commitment to agents, Fareportal is starting to see the benefit of having developed its own technology from the outset. "We have a joke internally that the only piece of tech we use that we haven't built ourselves is the coffee machine."
In a more serious context, he explained that having control of the development and functionality of the core platform allowed it "to keep the actual flight booking path uncluttered, which is something sacred to us."
But he also said that "I don't think we can build the air business to the scale we want without a healthy attachment business" for which it has developed what Jain calls "an attachment engine".
"Our vision here is driven by machine learning and analytics. It is all about finding the most beneficial time for us to offer ancillaries or other products to customers."
Fareportal's brands were one of the first in the US to integrate all seat products from a few major North American carriers into the booking flow, although these products were presented to the traveller via the attachment engine. He referenced his previous observation that as the airline industry becomes more complex, the greater the opportunities for Fareportal to simplify the process for consumers.
The machine-learning attachment engine, available to self-service and call centre customers, feeds into the premise of make things easy for consumers.
The attachment engine is also used to sell hotels, repudiating the idea that Fareportal is a flight-only business. "Hotels are another attachment and the logic is the same – how do you detect what the customer is looking for at the given stage of their booking path, and at what point before departure are they looking to add the product you are showing them?"
It is important, he added, that customers "are made aware of the various products and savings that are available."
Fareportal has number of people working specifically on hotel attachments. So far it has integrated 10 hotel suppliers and has access to some one million properties. A lot of the inventory is sold at closed user group rates.
Other products such as transfers, shuttles and insurance have also been integrated into the engine, reaffirming Fareportal's desire to become a global flight-led OTA.
"Our objective is to provide access to all components of the trip from start to finish," he said, "and because the platform is built using machine-learning techniques, the more it is used the more robust it becomes, and we are investing heavily in making sure that is scalable."
Jain believes there is still room for growth in Fareportal's core North American markets, but is also confident that the business has built a strong enough technical foundation for it to become a serious player in Europe.
Its strong technical background, to an extent, restricts the type of business it would be interested in – the potential target would need to have some impressive technology and staff in order to be able to add to the sum of Fareportal's existing parts.
He concluded:
"All the pieces are there for Fareportal to become a global flight OTA leader because we have focussed on building our own flight product, and not many OTAs have invested in or innovated around flights.
But our focus on the customer and on having control of our systems means we can get the volumes needed to succeed in what is a low-margin business."
Read Original Article